Back in mid-May, my husband and I joined Staffa Tours for their Treshnish Isles and Staffa tour, departing from Fionnphort on the Isle of Mull. We spent the morning wandering around the neighboring Isle of Iona (which I'll cover in a future post) and boarded our boat bound for the Isle of Lunga (aka Puffin Island) around noon.
We boarded a boat with about 30 other people, with a good mix of couples, friends and families. Some of the younger people on the tour were dressed like they were going shopping in London rather than on a wildlife cruise. Not sure where you would get the idea to wear tights, ballet flats and a leather jacket in the middle of nowhere Scotland but those ladies paid for their bad decision later in the day (more on that in just a bit).
The seas were calm but the weather was a bit gray and chilly as we departed Fionnphort for the Isle of Lunga. The crossing took almost an hour and before long, we spotted puffins flying along the water.  I think I squealed like a little kid. Something about puffins makes me feel like a 5 year old inside.
A quick bit of information about Lunga: It was populated until 1857 and you can still see the remains of some of the houses on the island. Today, Lunga and the other Treshnish Isles are designated as a Site of Special Scientific Interest.
Once we landed, we had to climb over some slippery rocks and piles of old seaweed. Thankfully, everyone made it across the rocks unscathed, even the mobility-impaired older lady. After crossing the rocks, it was a short but steep climb to get to the top of the cliffs where the puffins live.
At the cliff top, we were treated to hundreds of puffins just hanging out and being puffins. Our captain told us they aren't scared of humans since we scare away their natural predators and they view us as protectors. I was able to get close to a several of them and I must've sat there for close to an hour, watching the puffins build nests, fly around and make cute puffin noises.
Remember the ladies in the tights I mentioned? They had a hard time making it up the steep climb in their ballet flats and one of them even fell and ripped her tights. Once they made it to the top of the cliff, they started screaming and jumping around, scaring all the puffins around them. Luckily the cliff area was huge and I was able to move to a quieter spot. Some people just don't understand wildlife and nature I guess.
And now, here are a million pictures of puffins. There's more text after the pictures, I promise.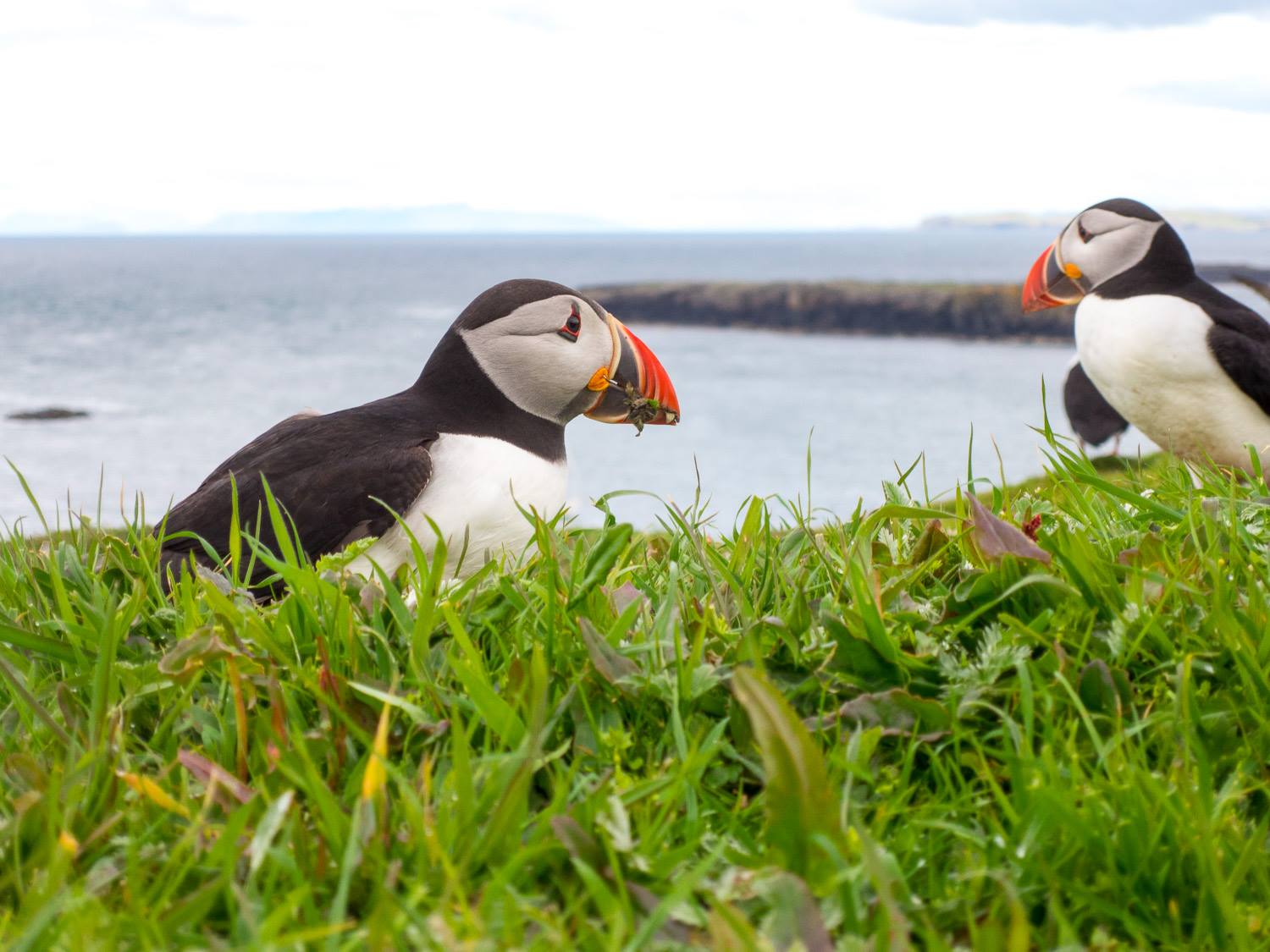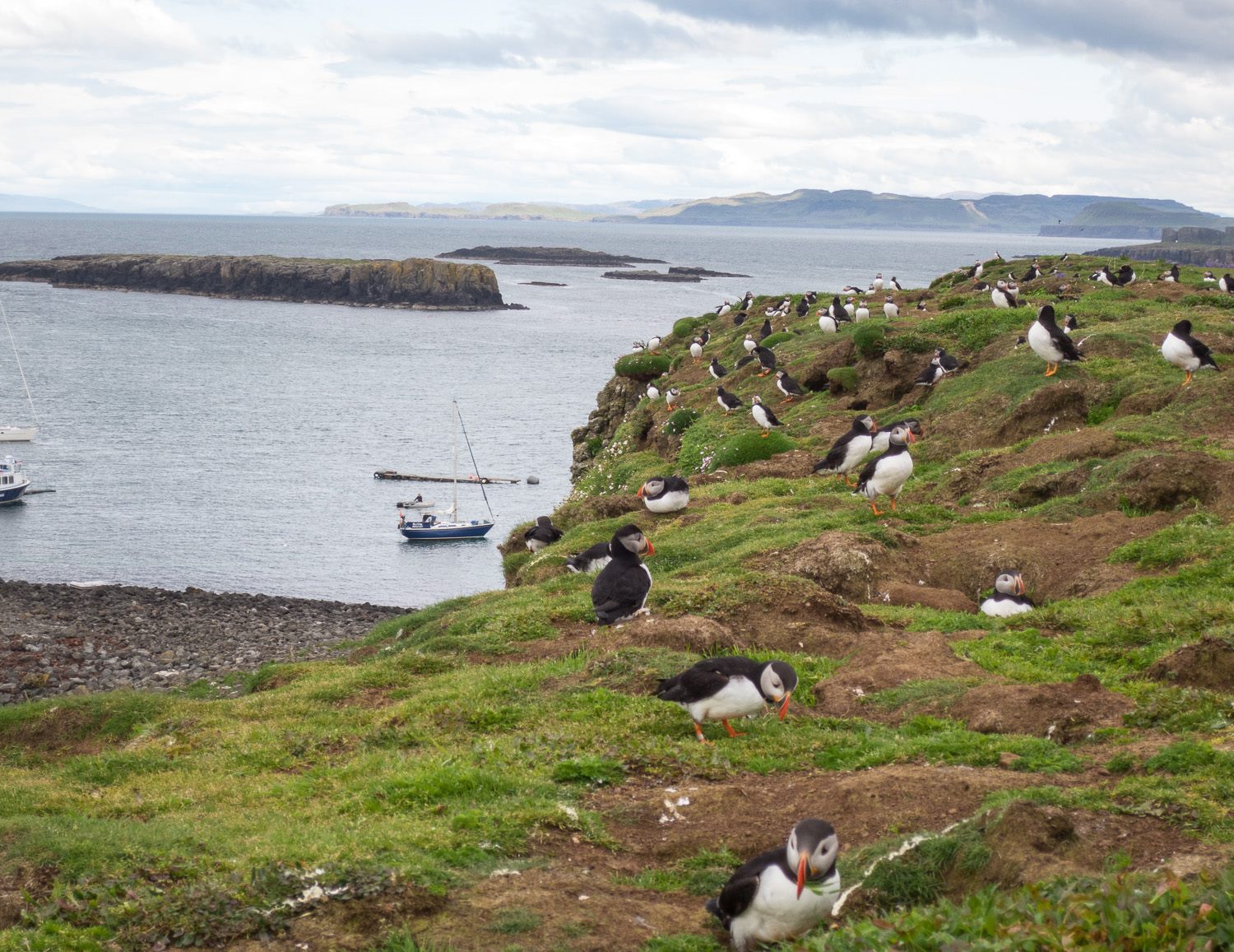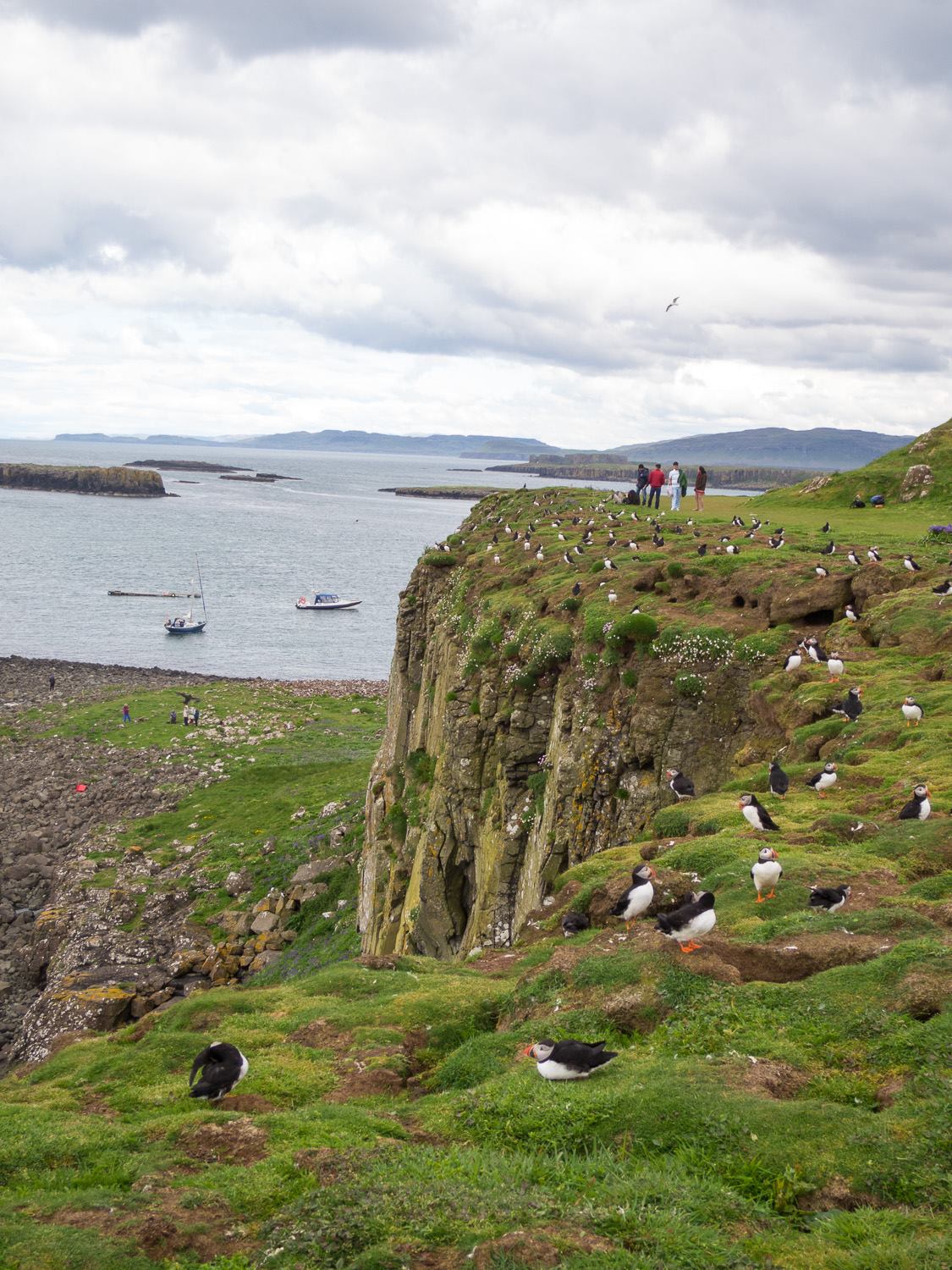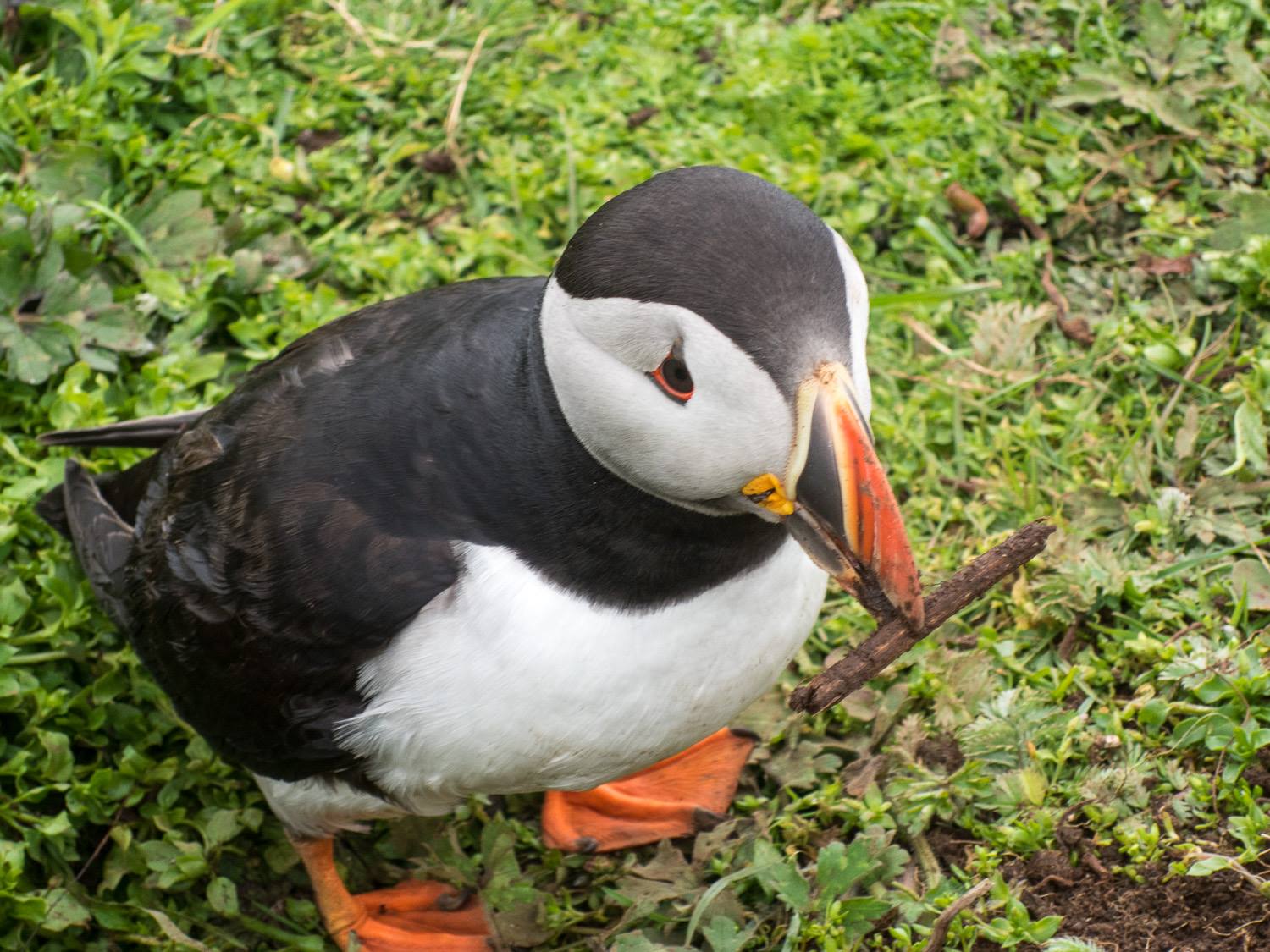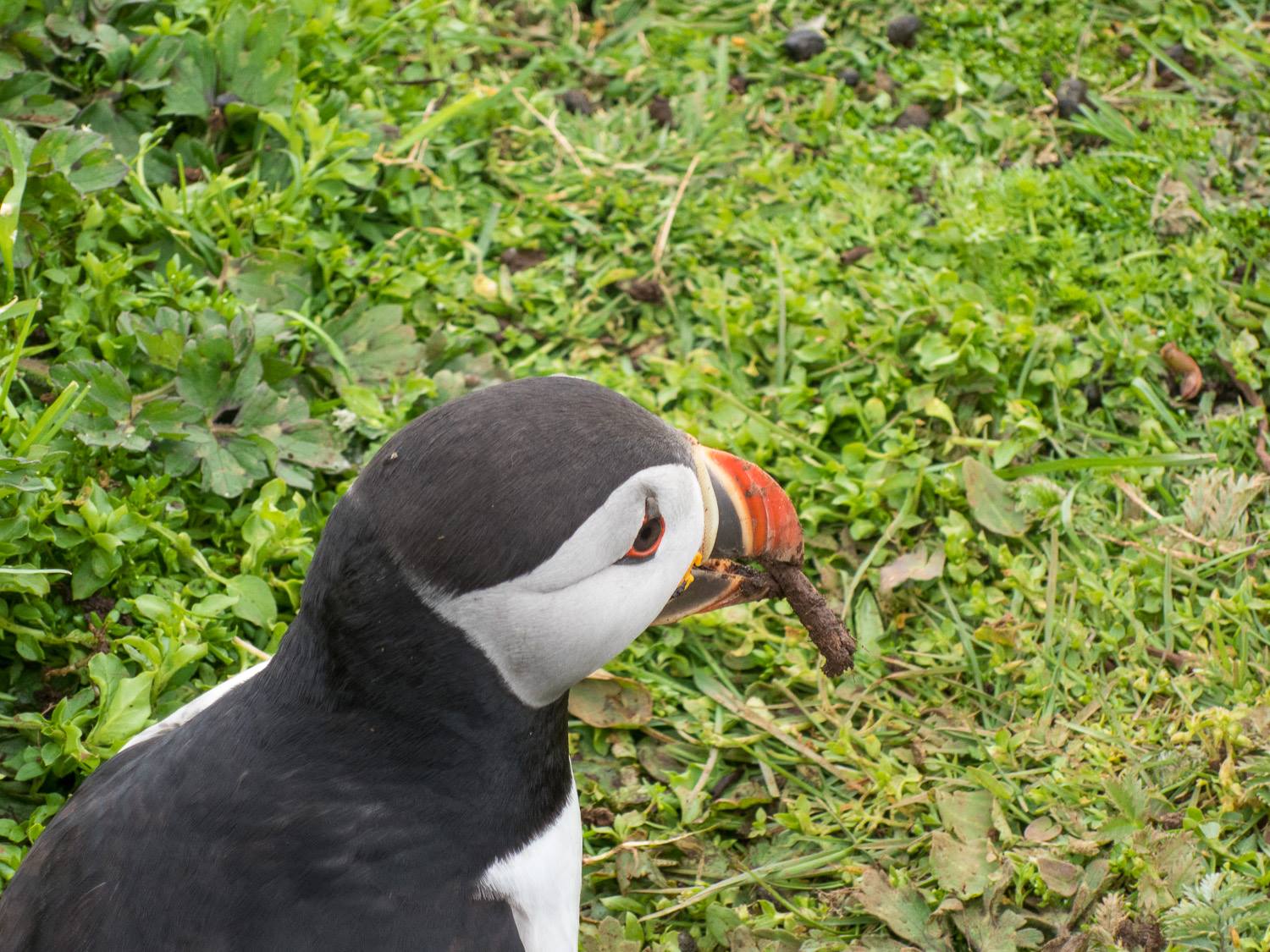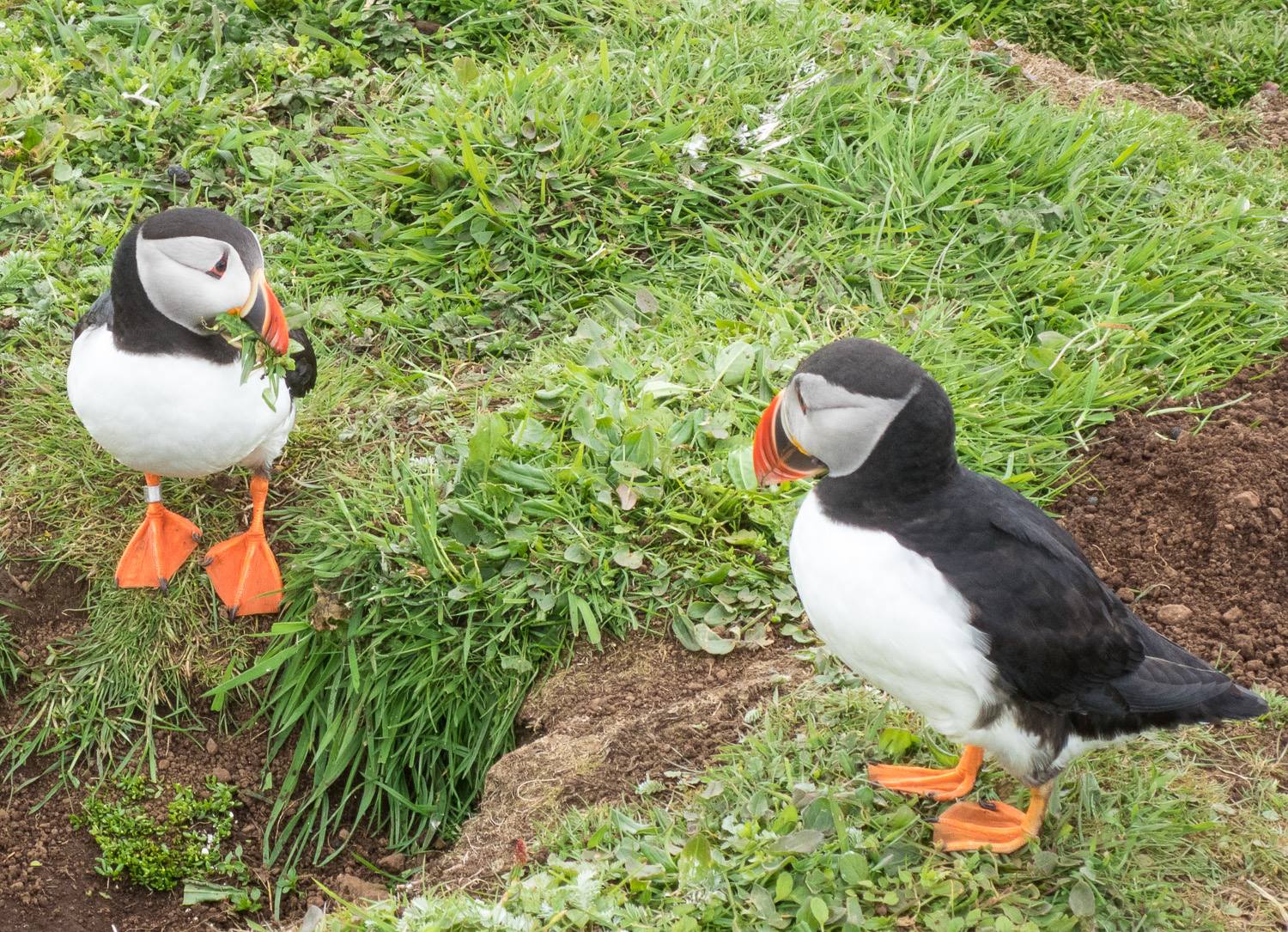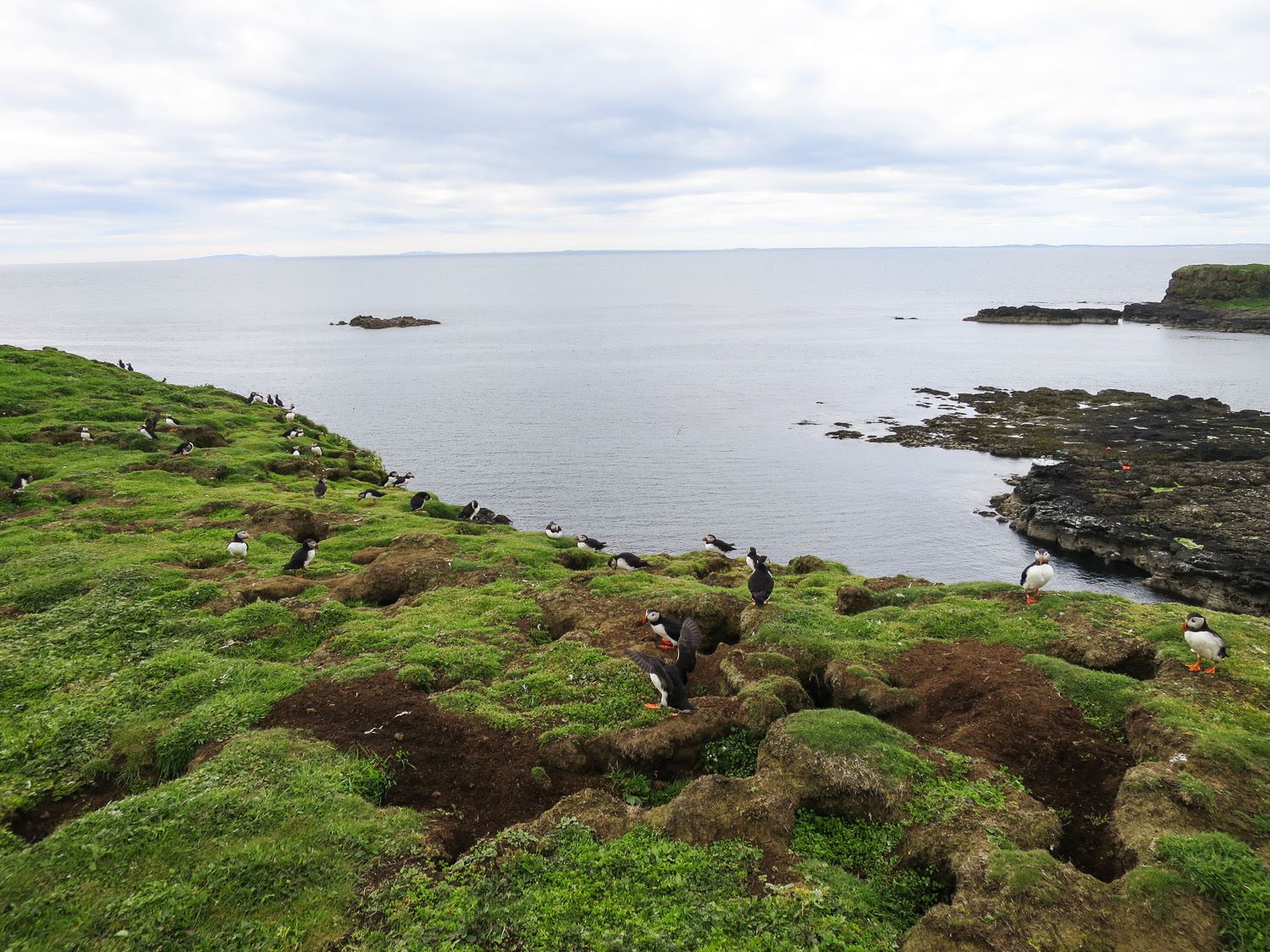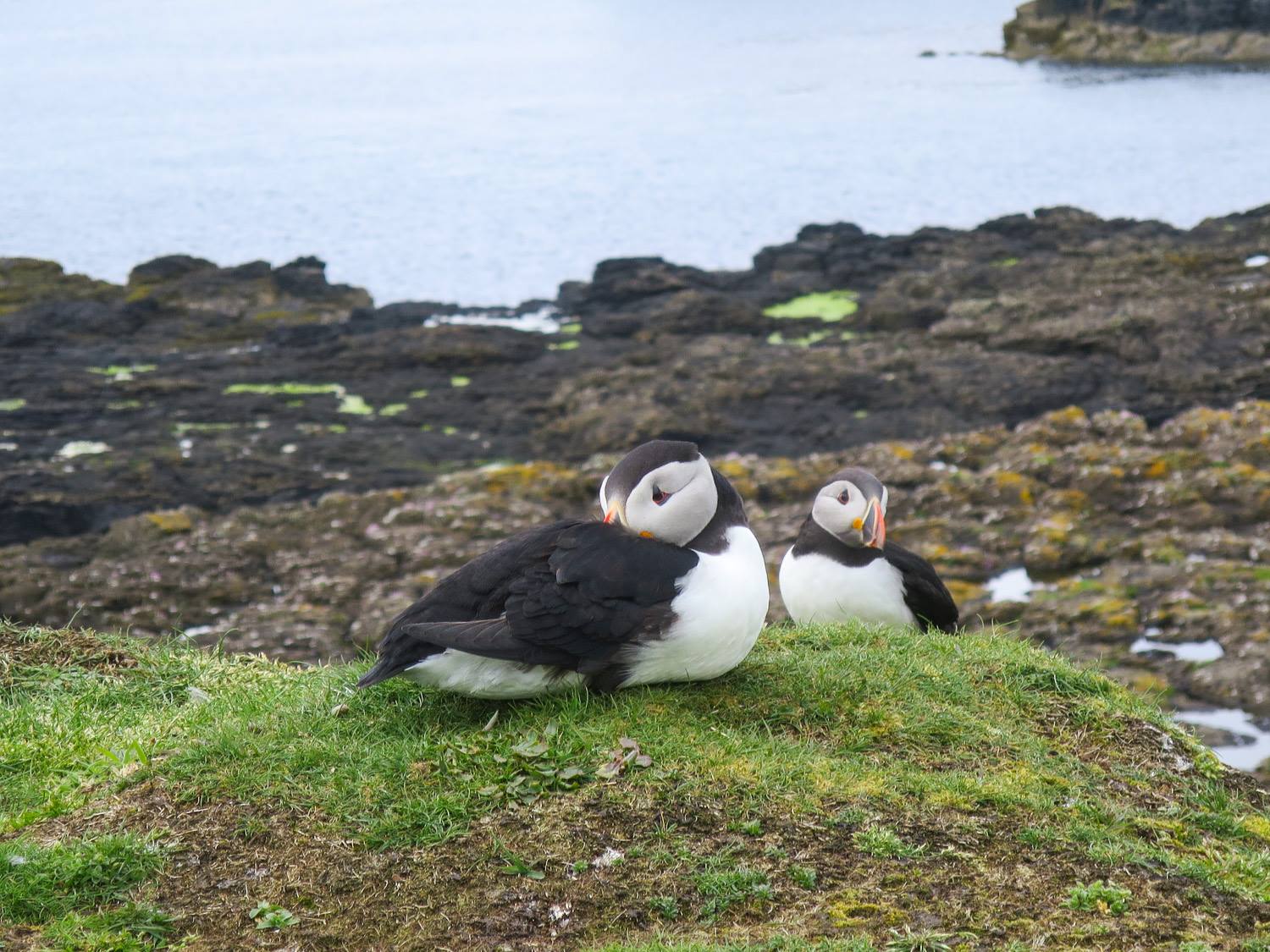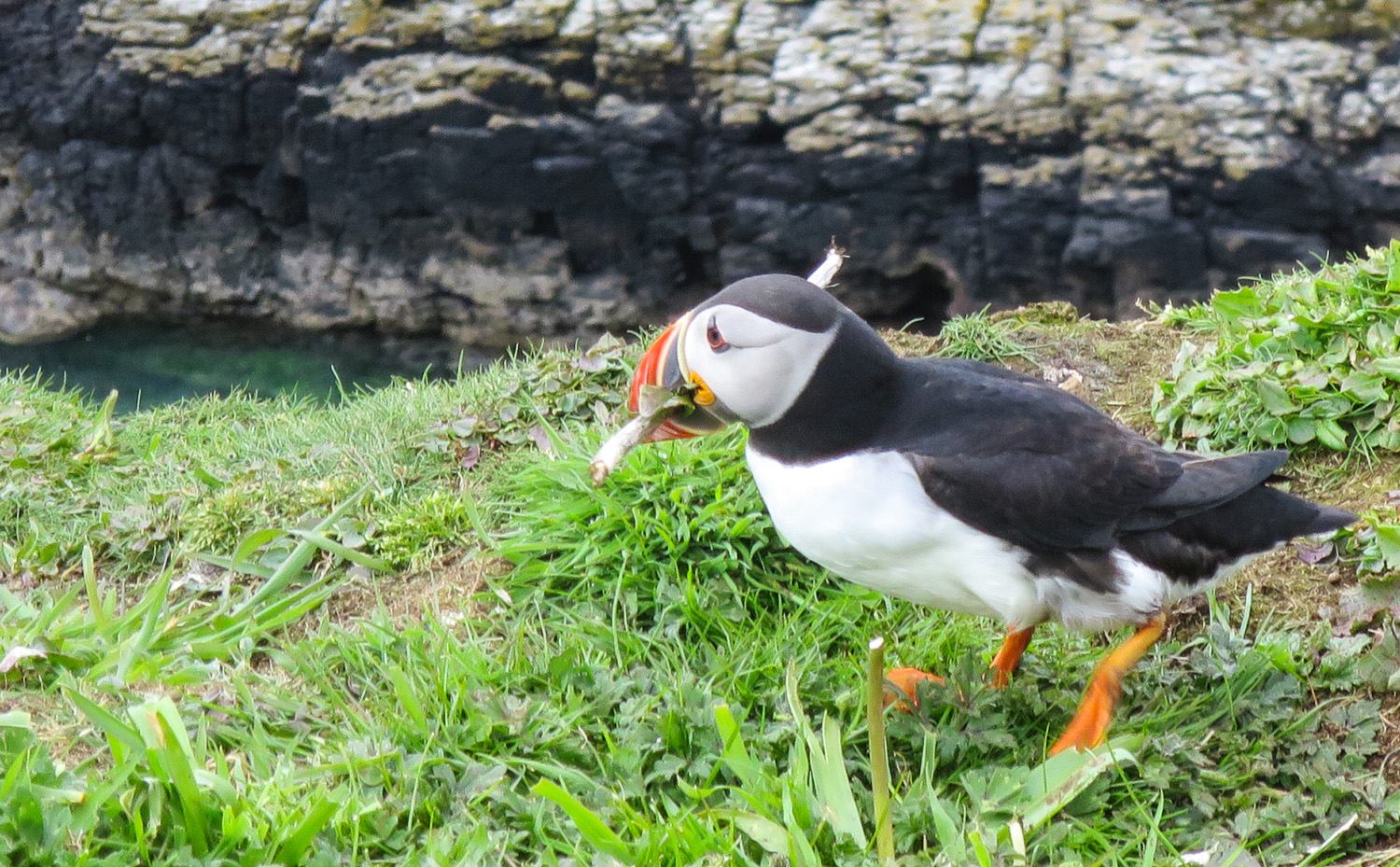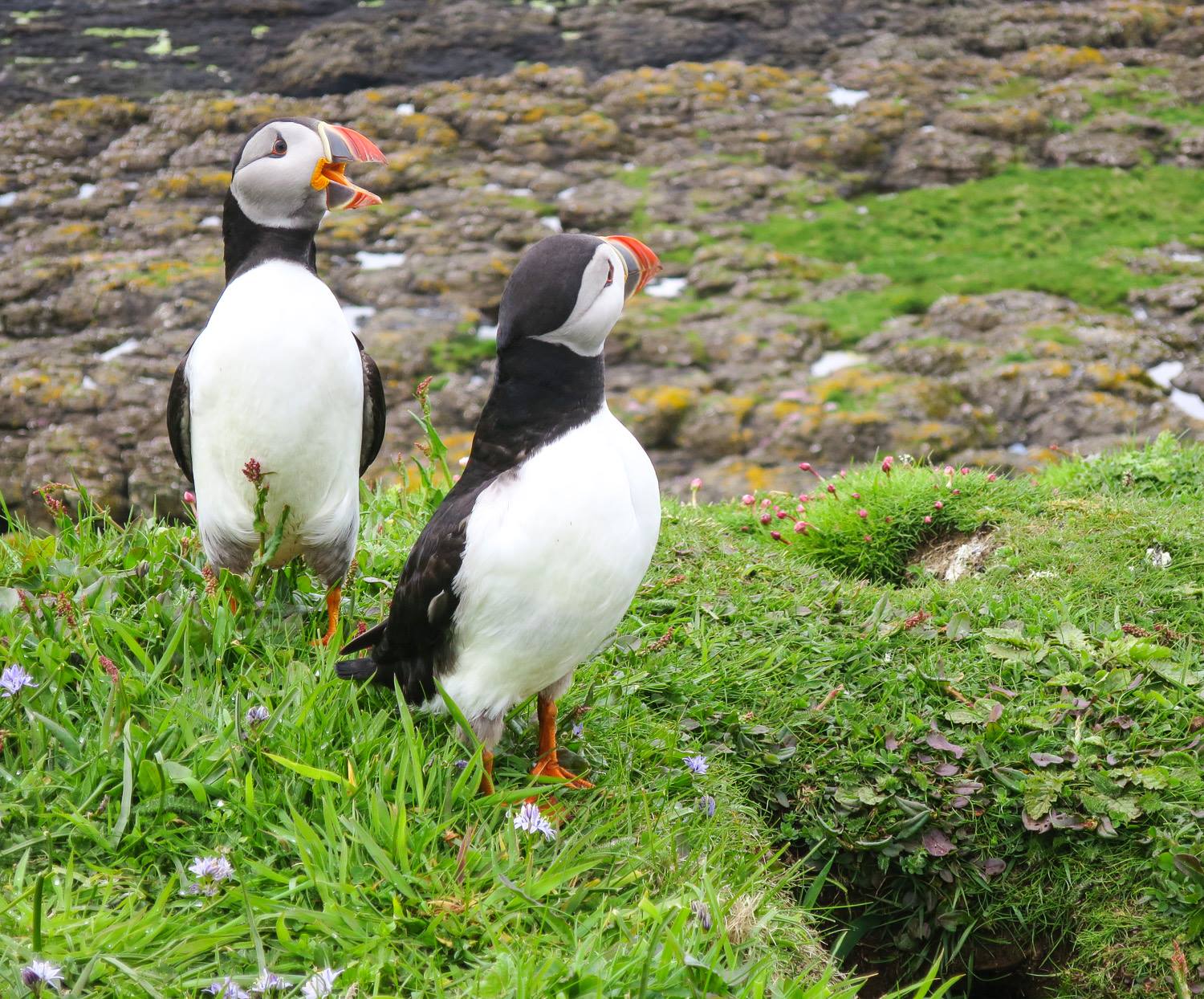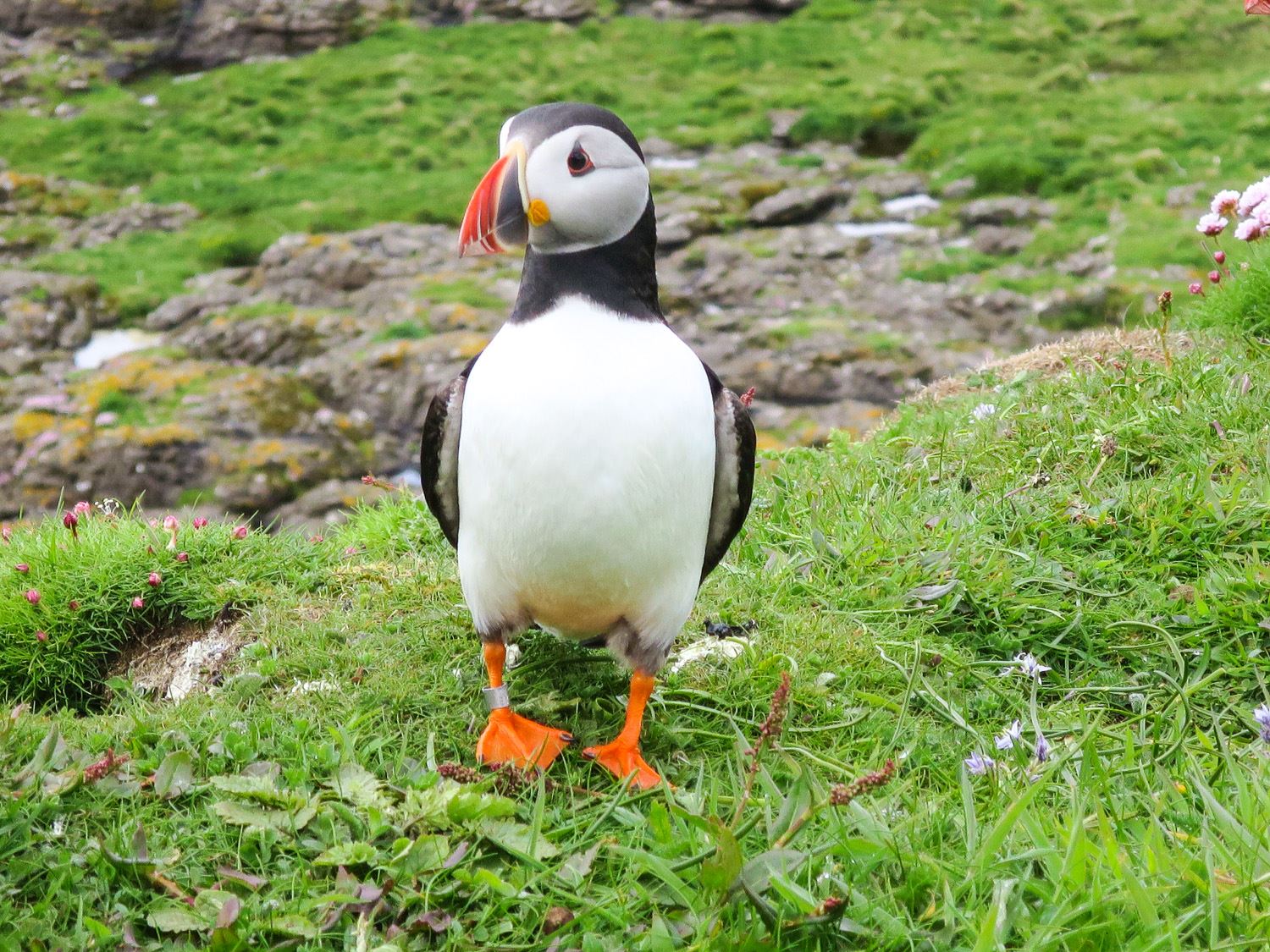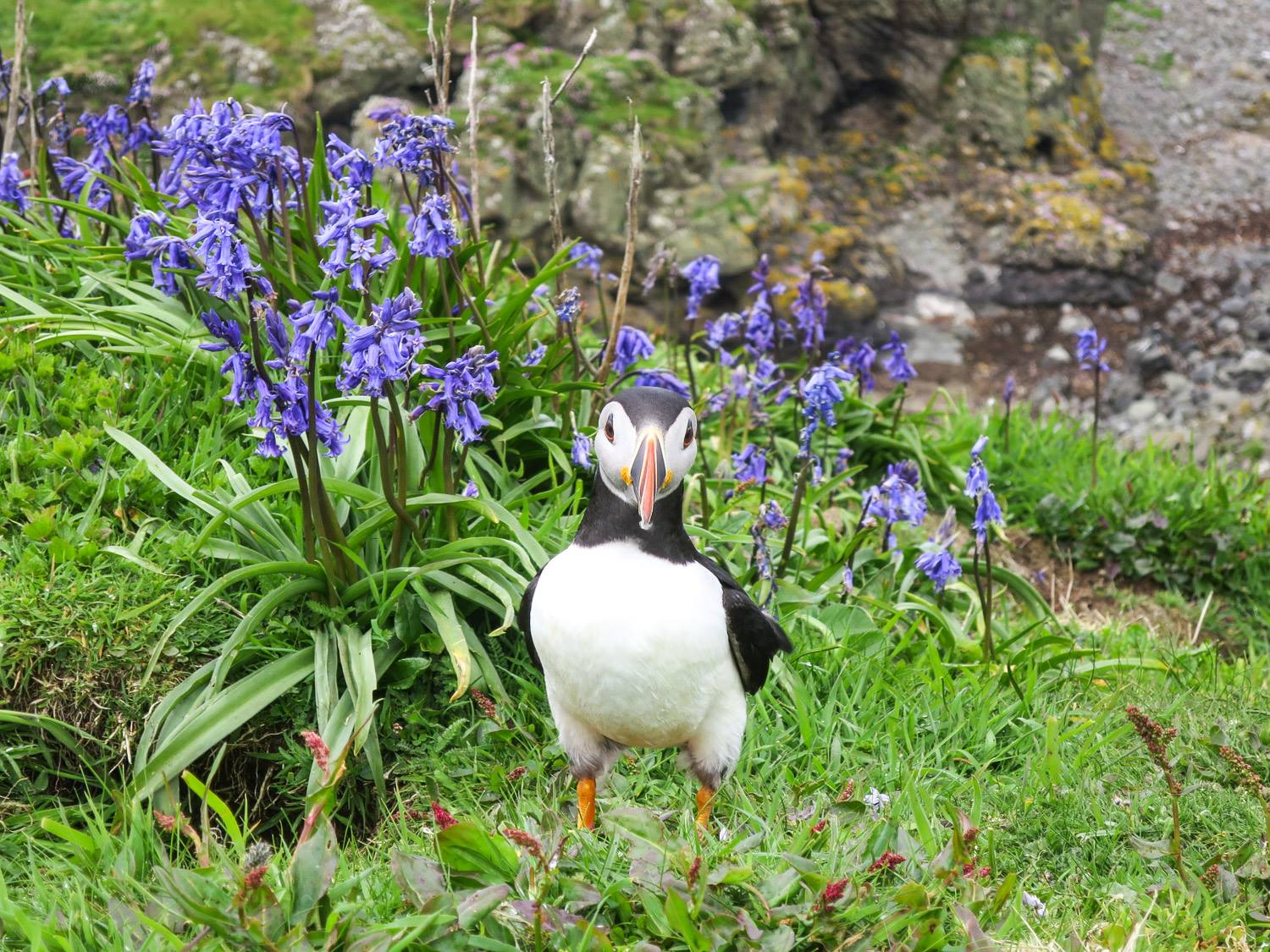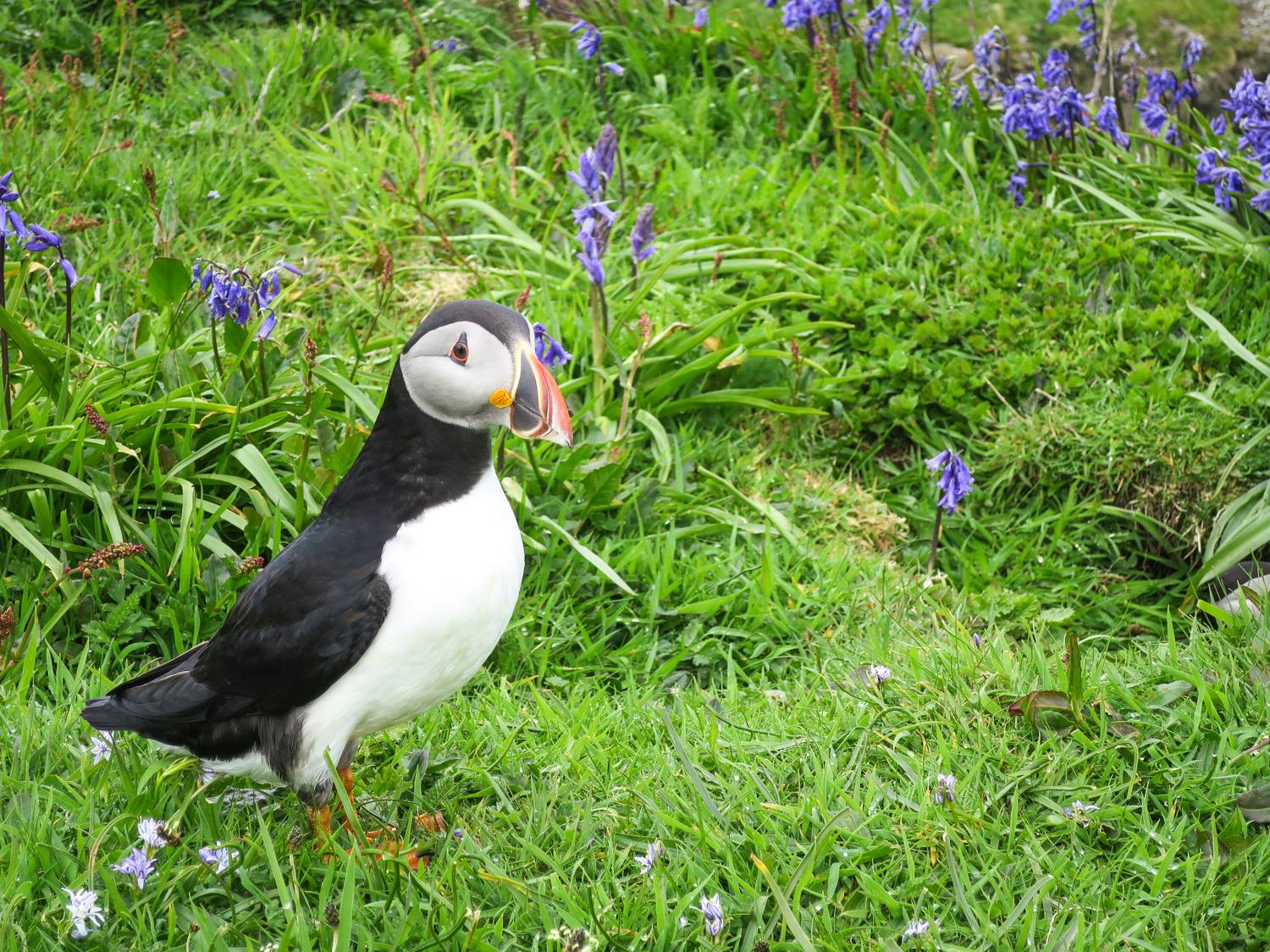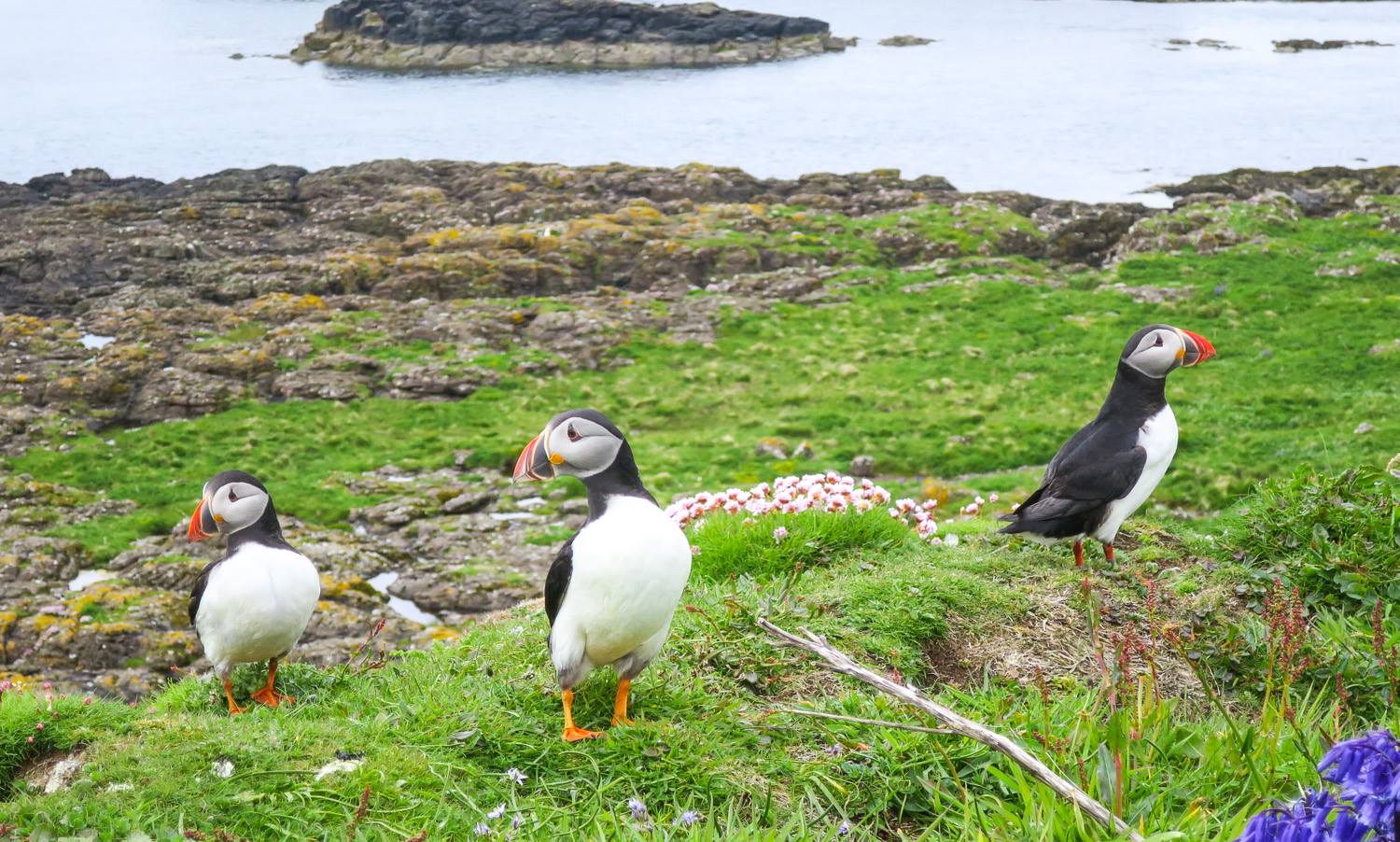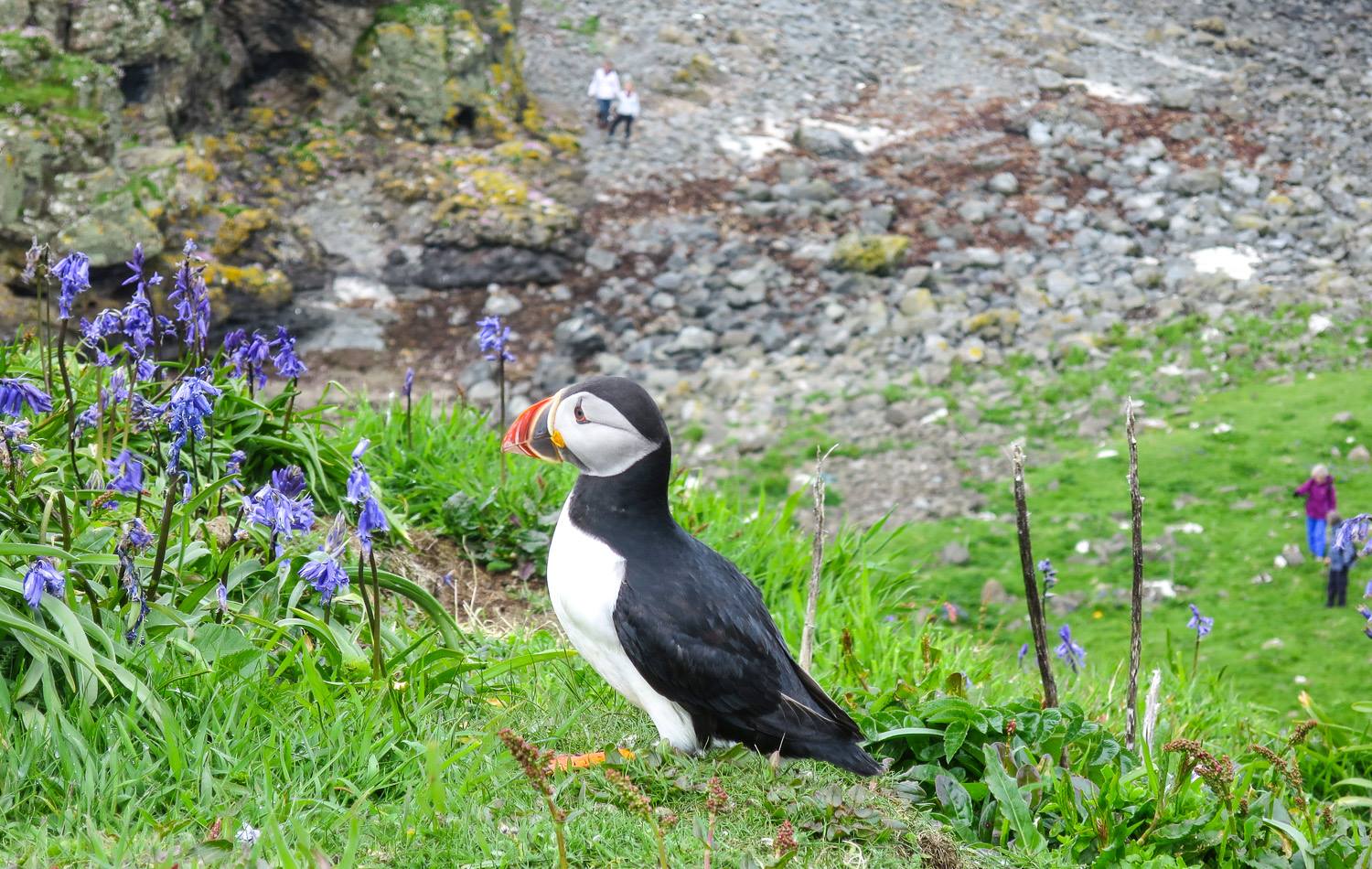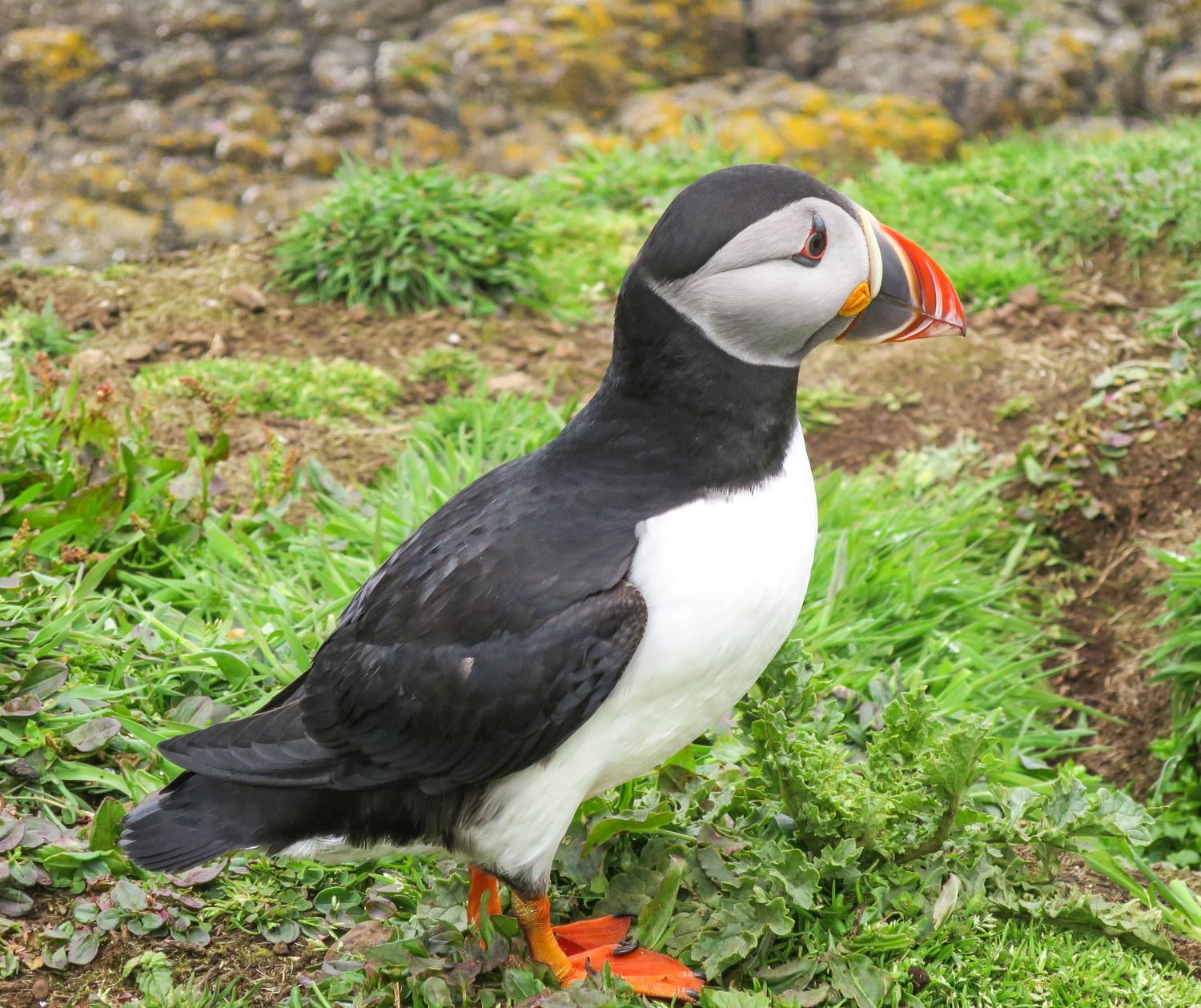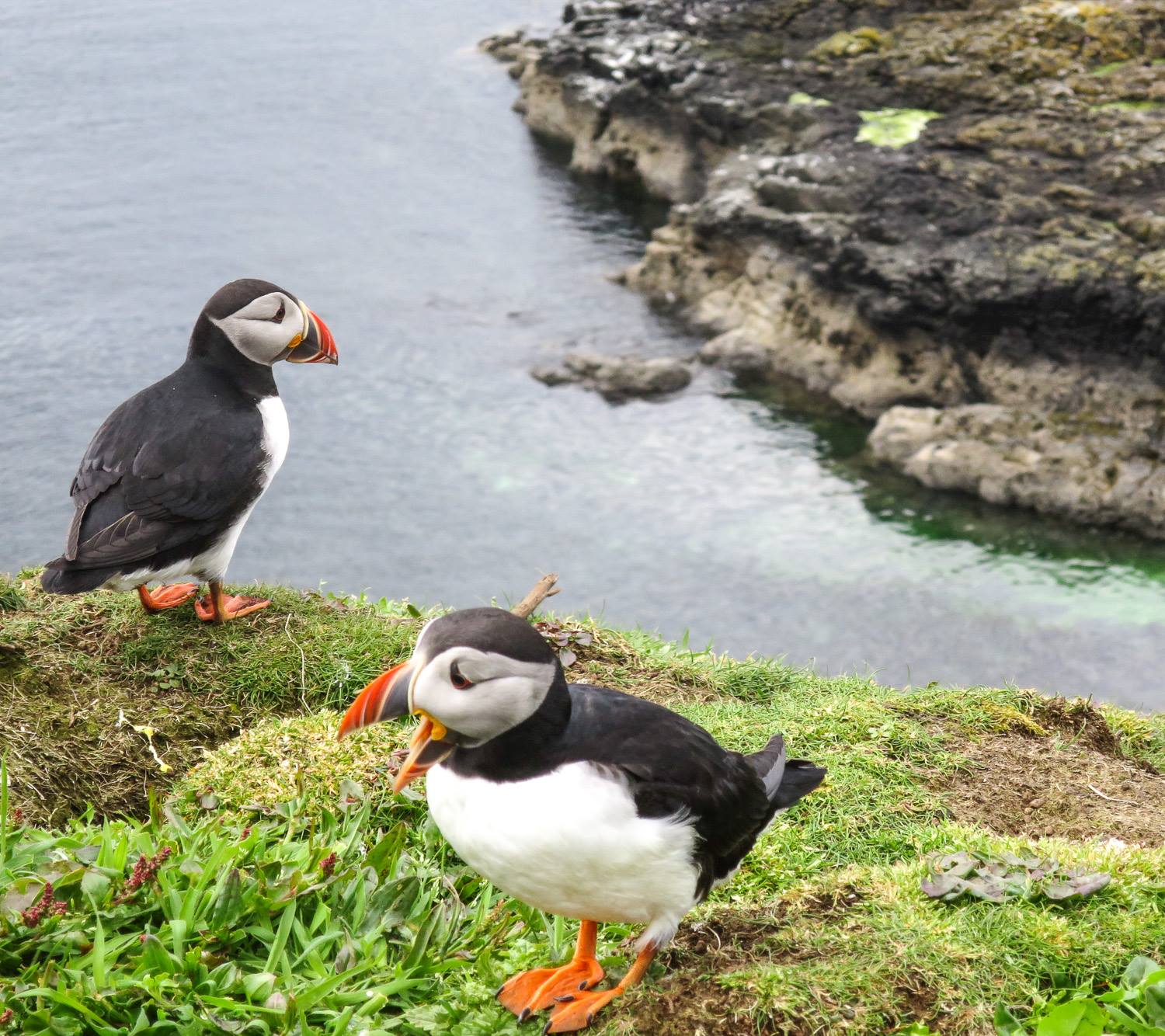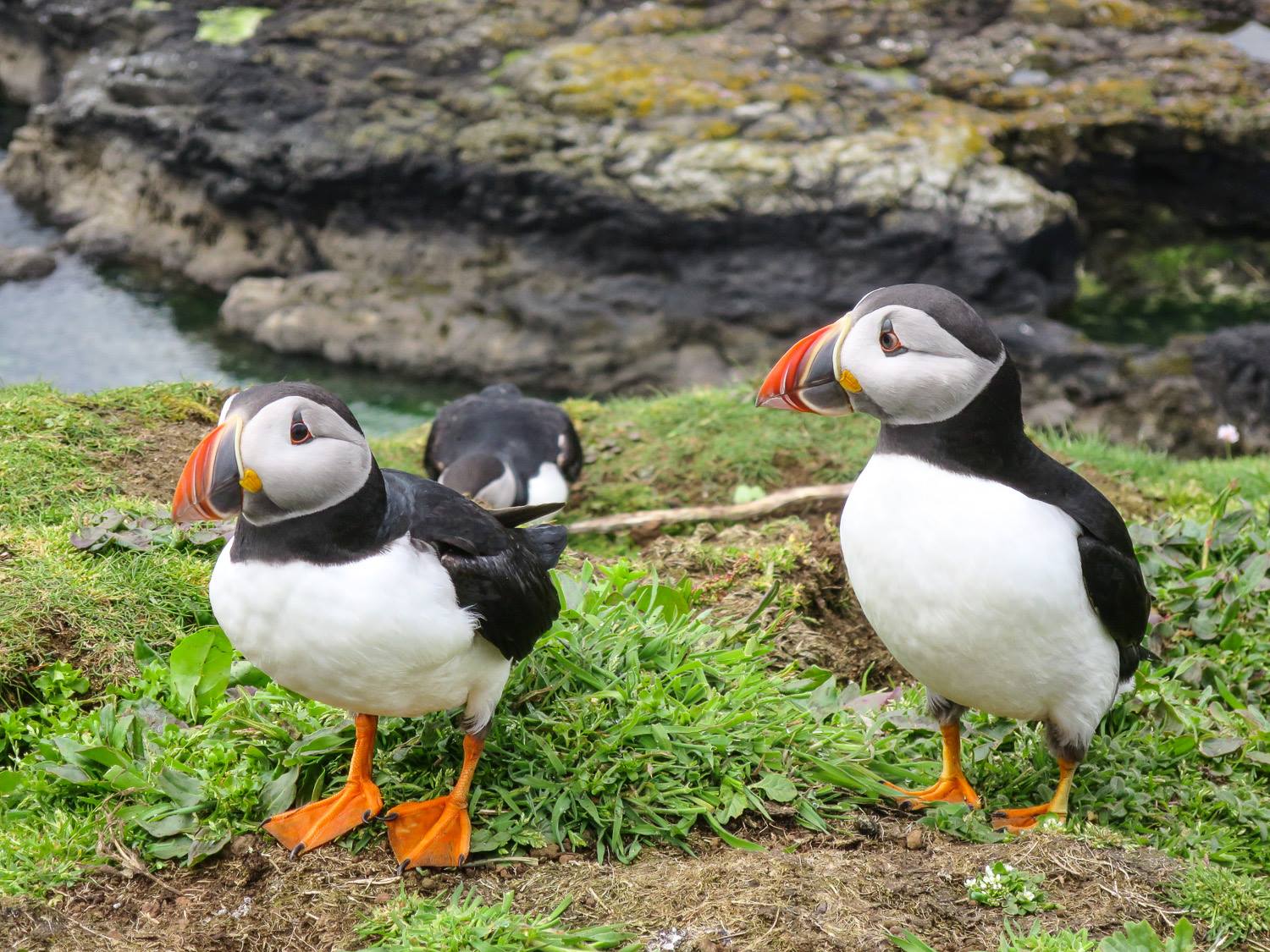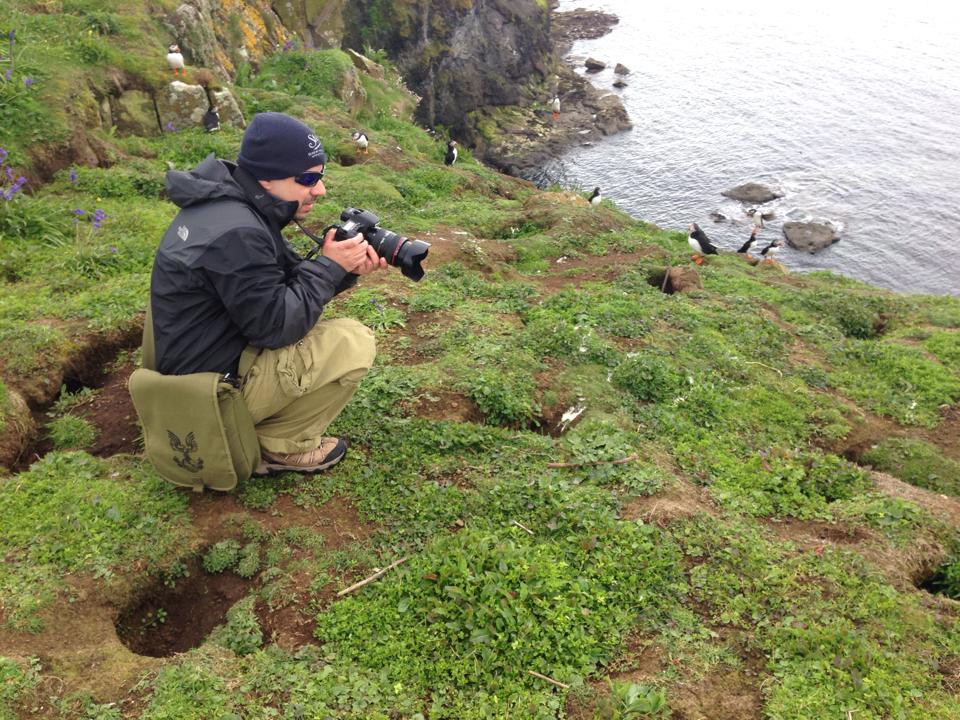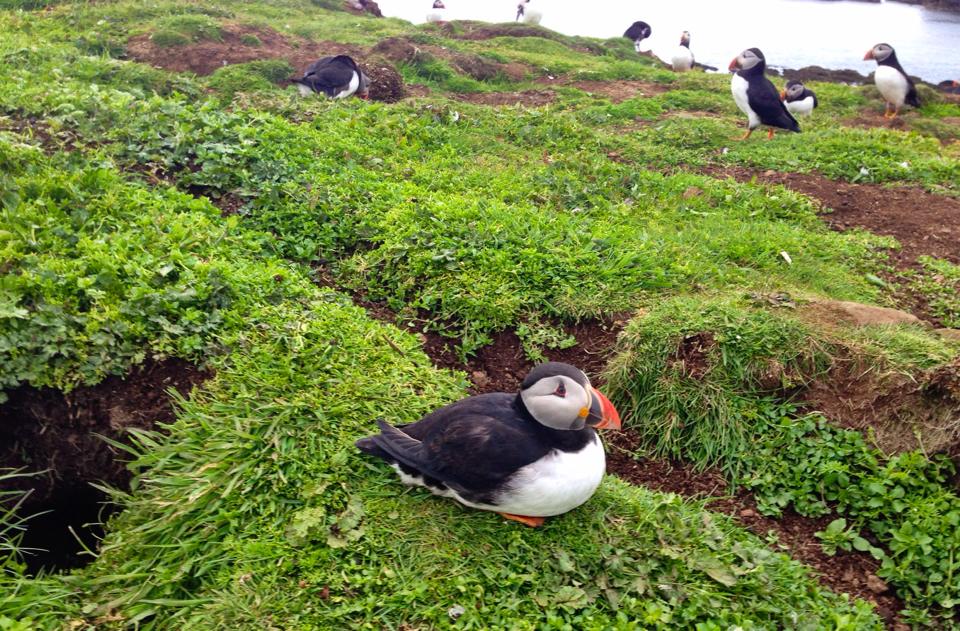 After sitting with the puffins, my husband and I decided to hike around the island, which was quite a treat. As we were going up the path, I saw the ladies wearing tights turning around since they lost their ballet flats in the muddy path. While we were hiking, a storm passed overhead and we got soaking wet. The already muddy path became even muddier. I'm not normally scared of heights but given how slippery the path became and the sharp drops right next to it, I became a little nervous.
I decided to wear my Nike 3.0 Dance Studio shoes which work well for easy hikes in dry conditions. The top layer is mesh so my foot became soaked whenever I stepped into muddy puddles. I wasn't going to let a little mud dampen my spirits though. We made it to the other side of the island and saw a huge and noisy colony of gullimots.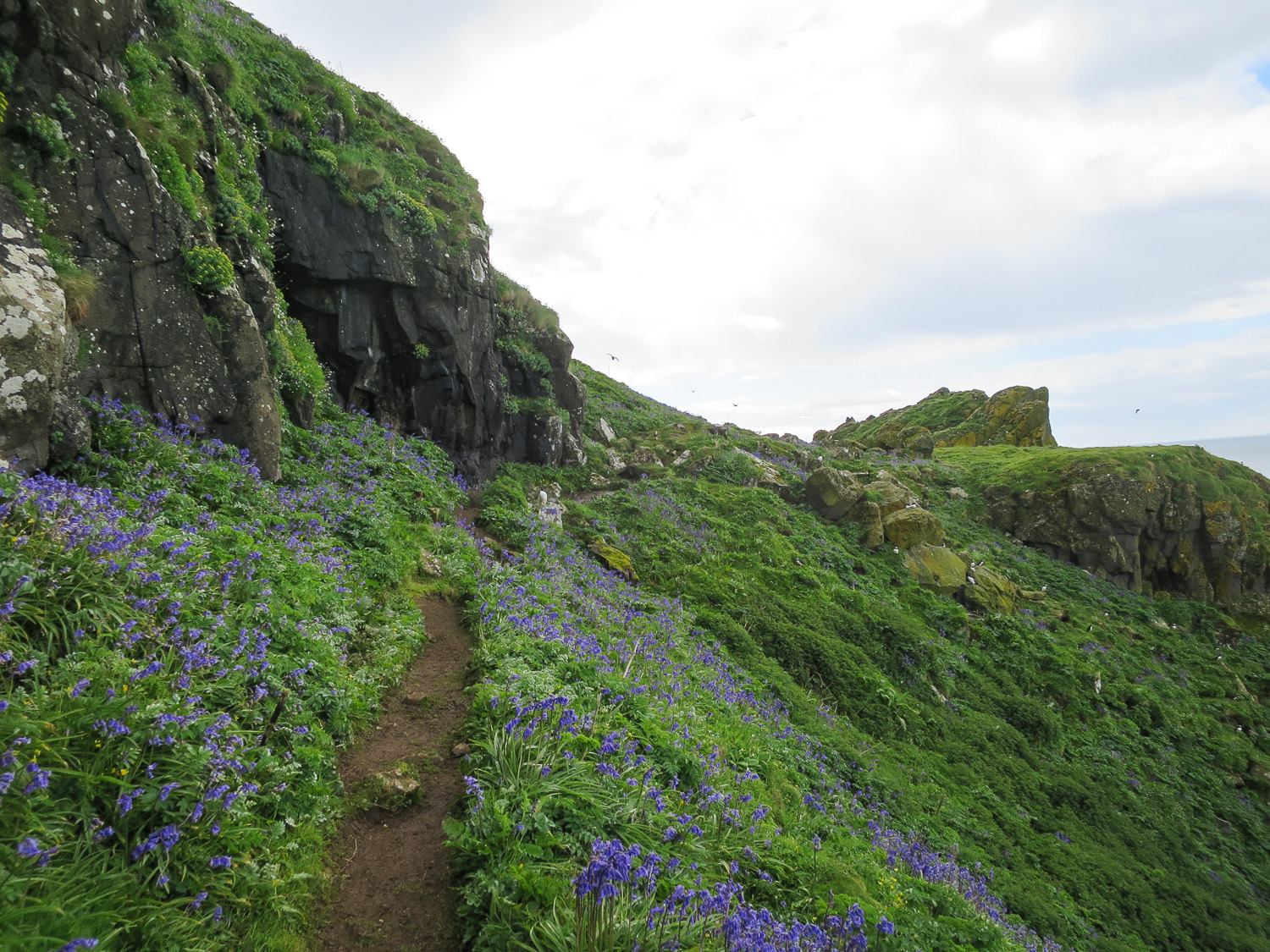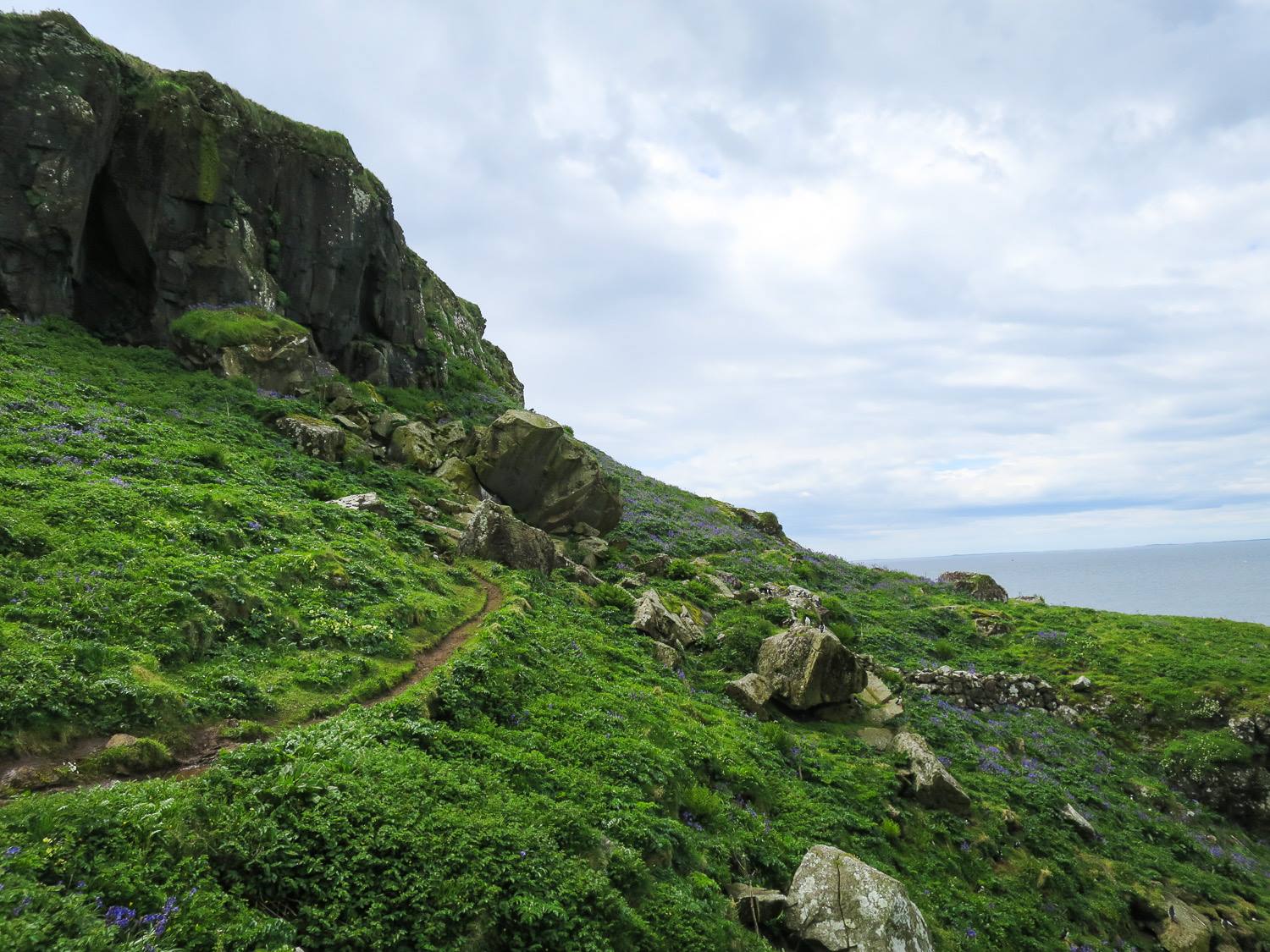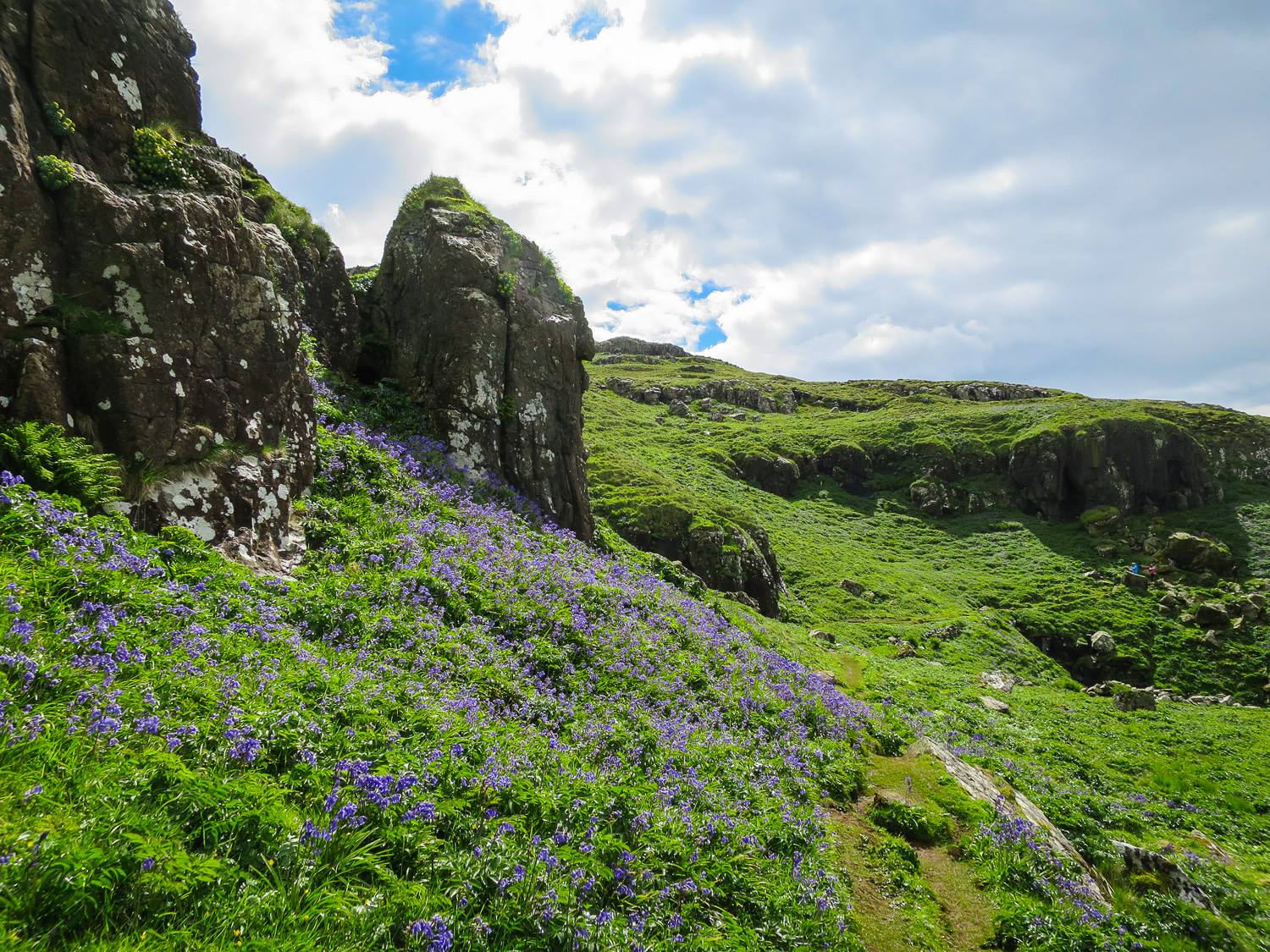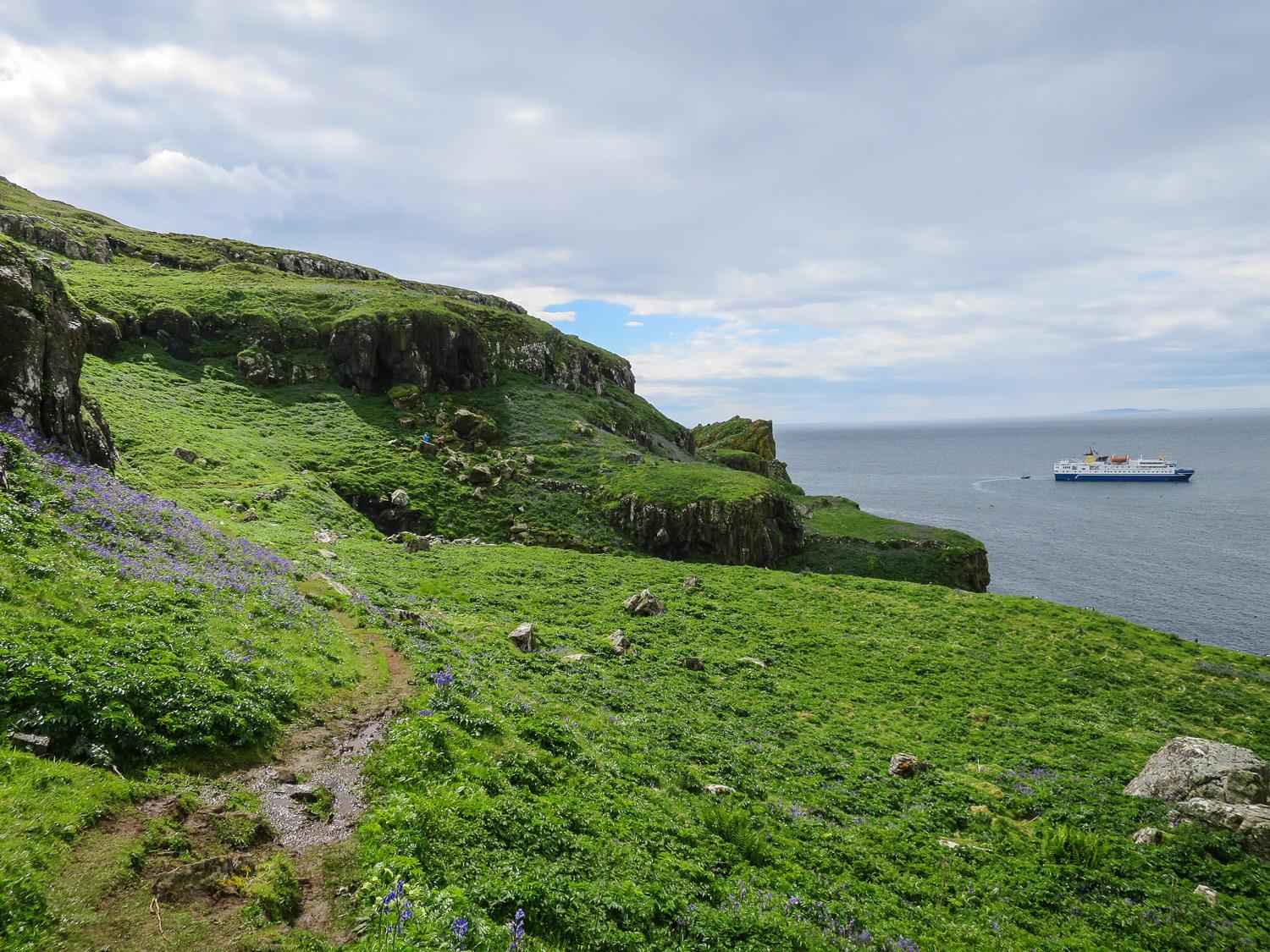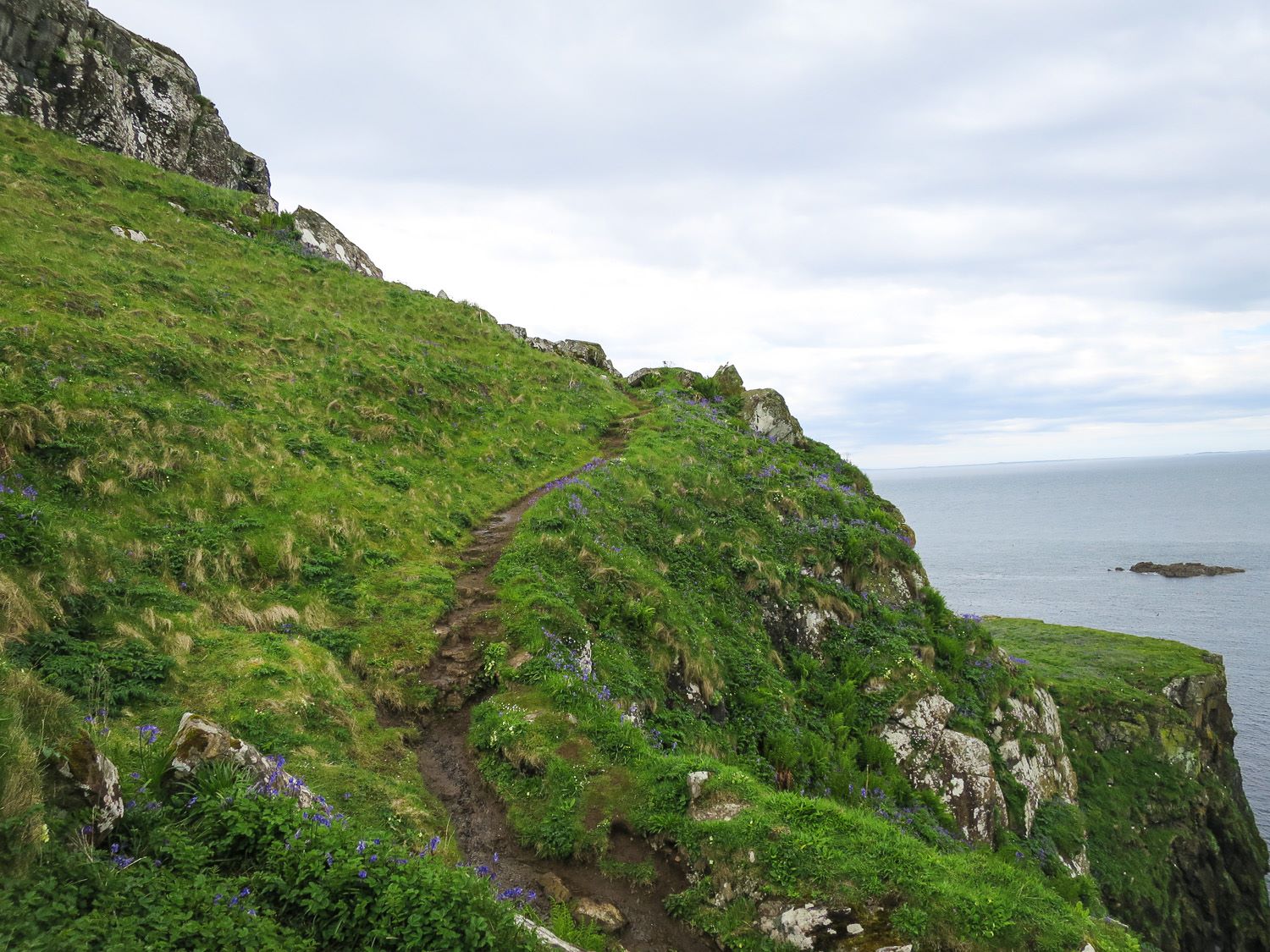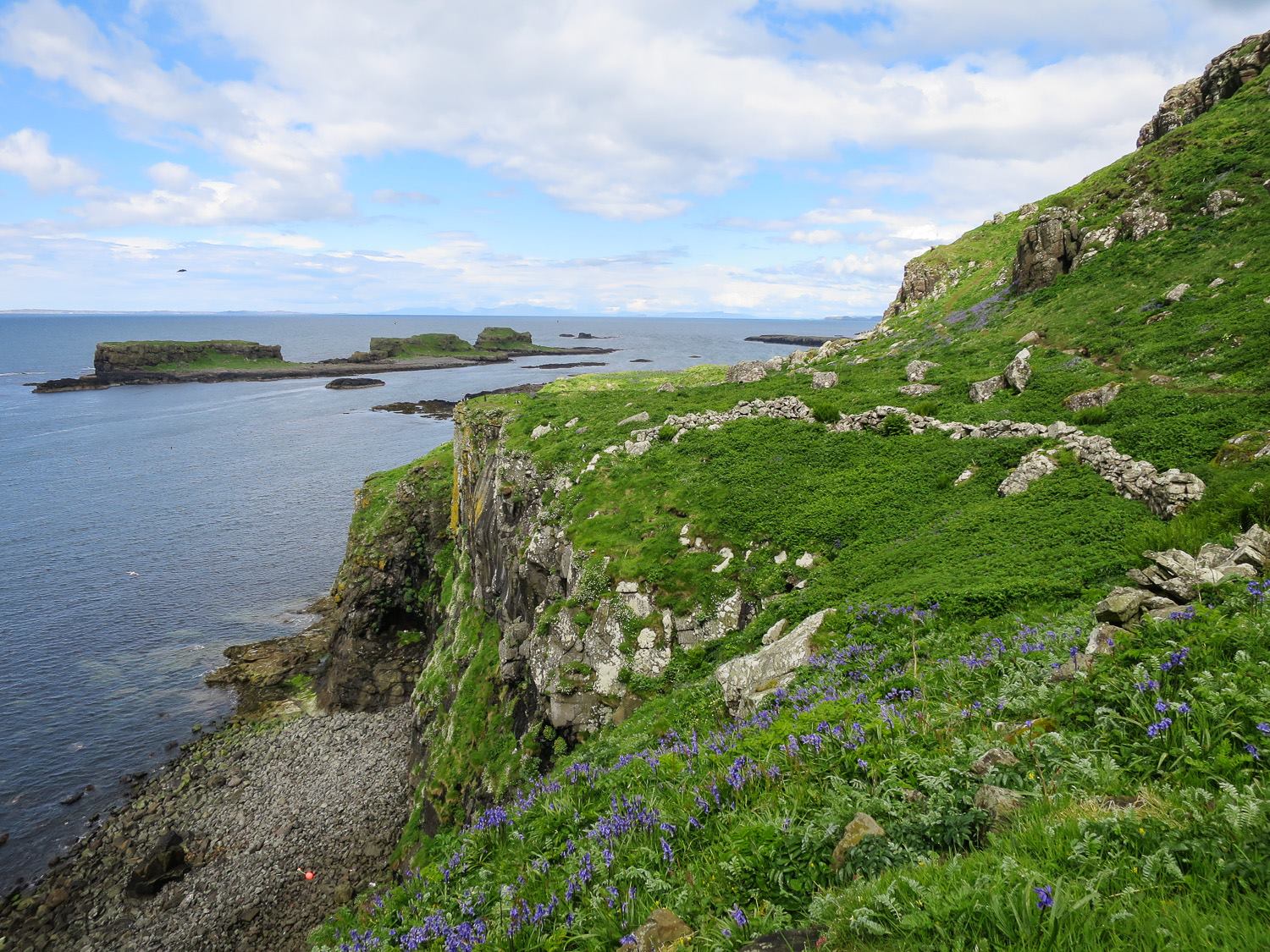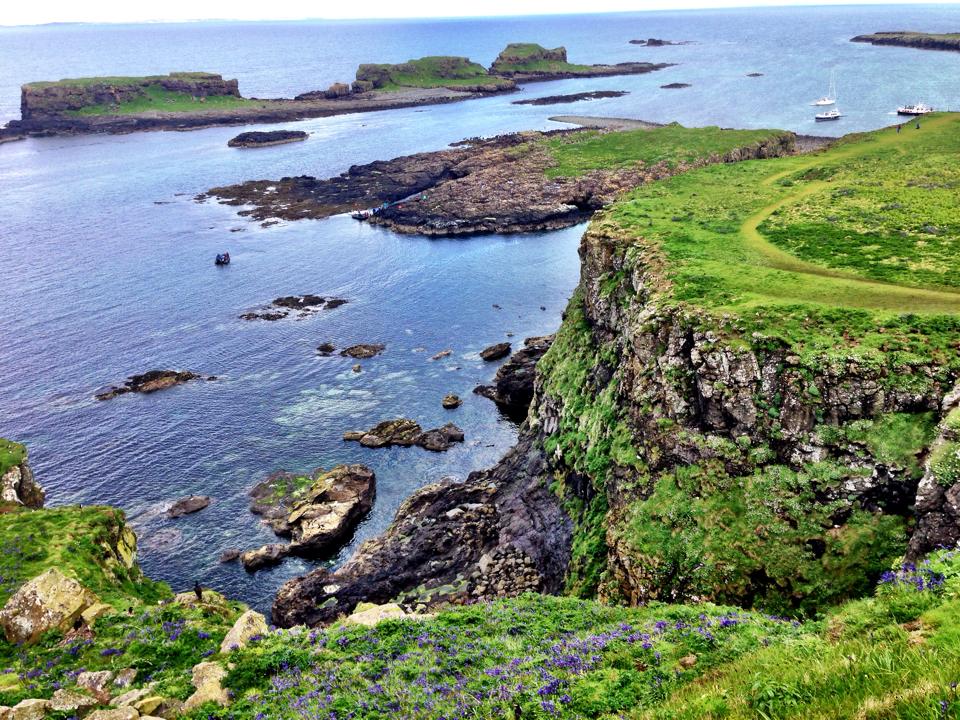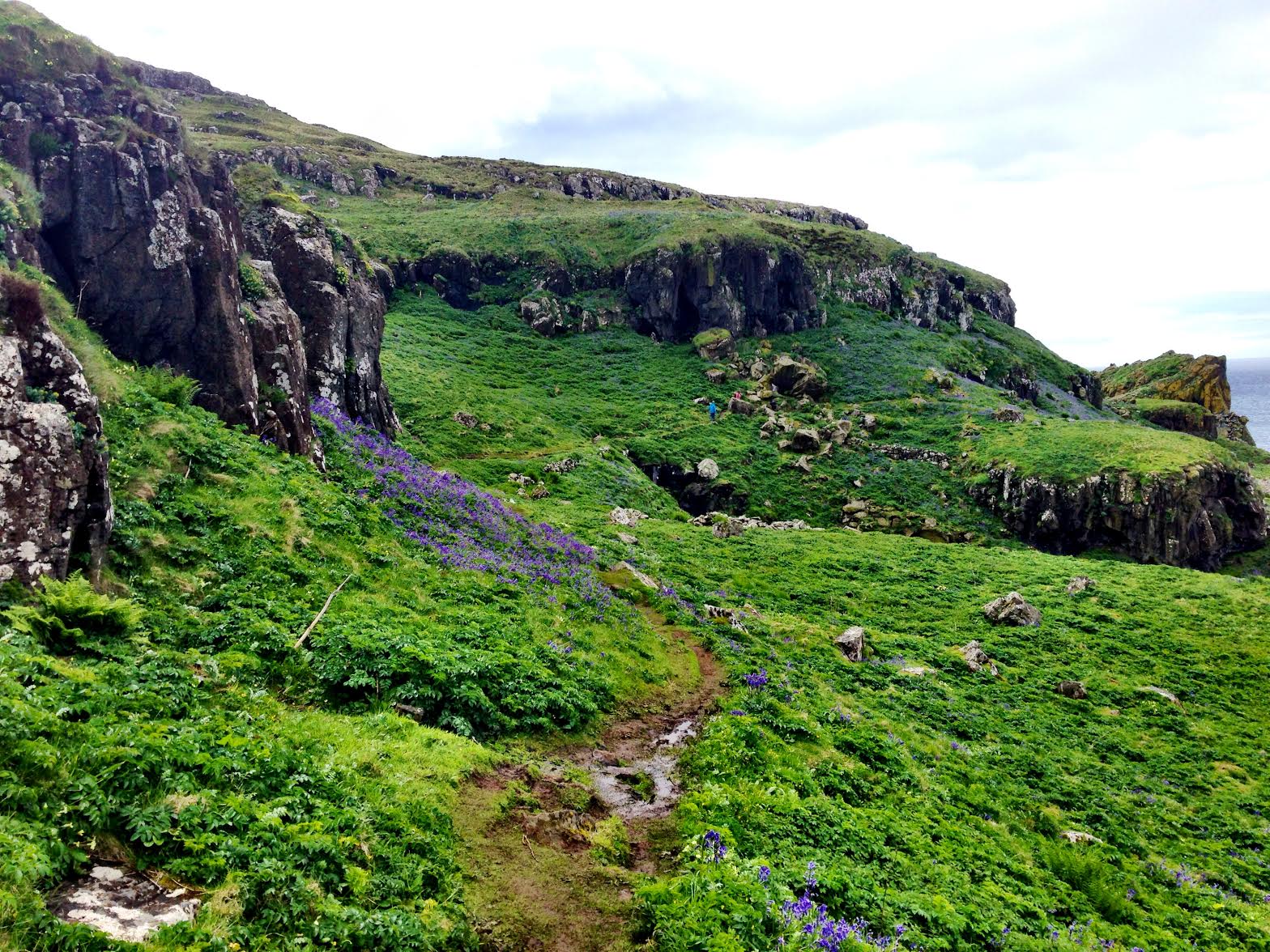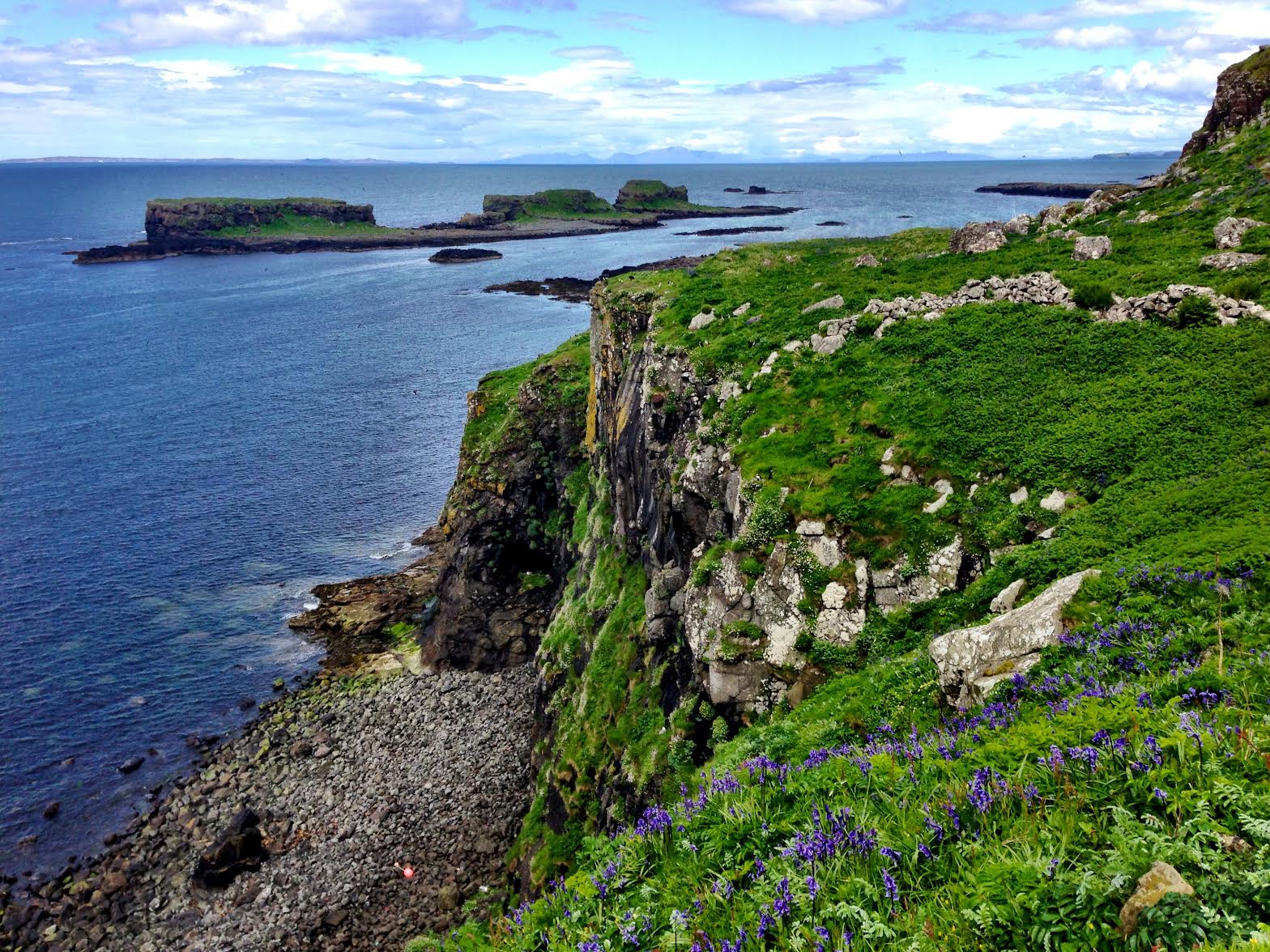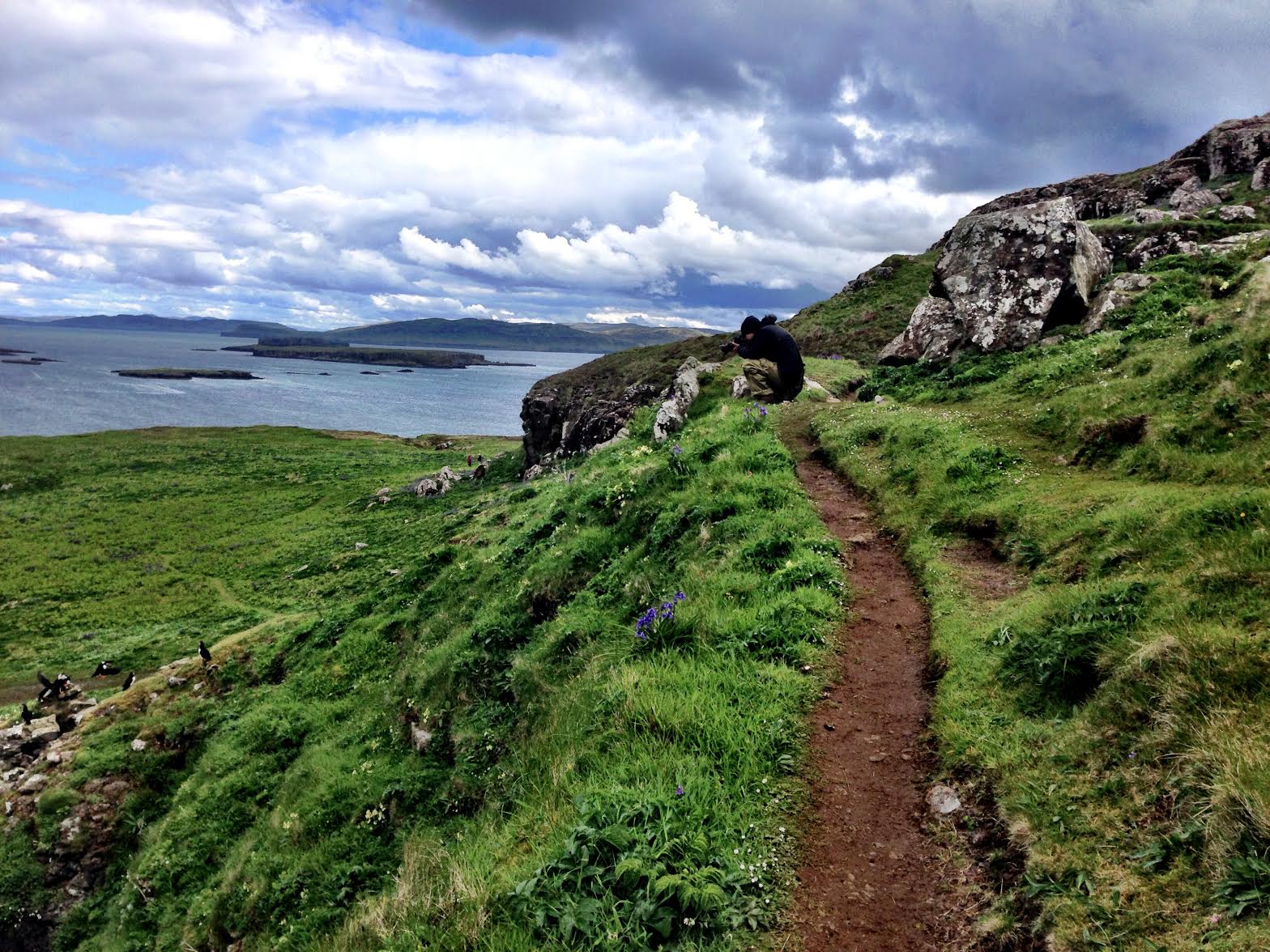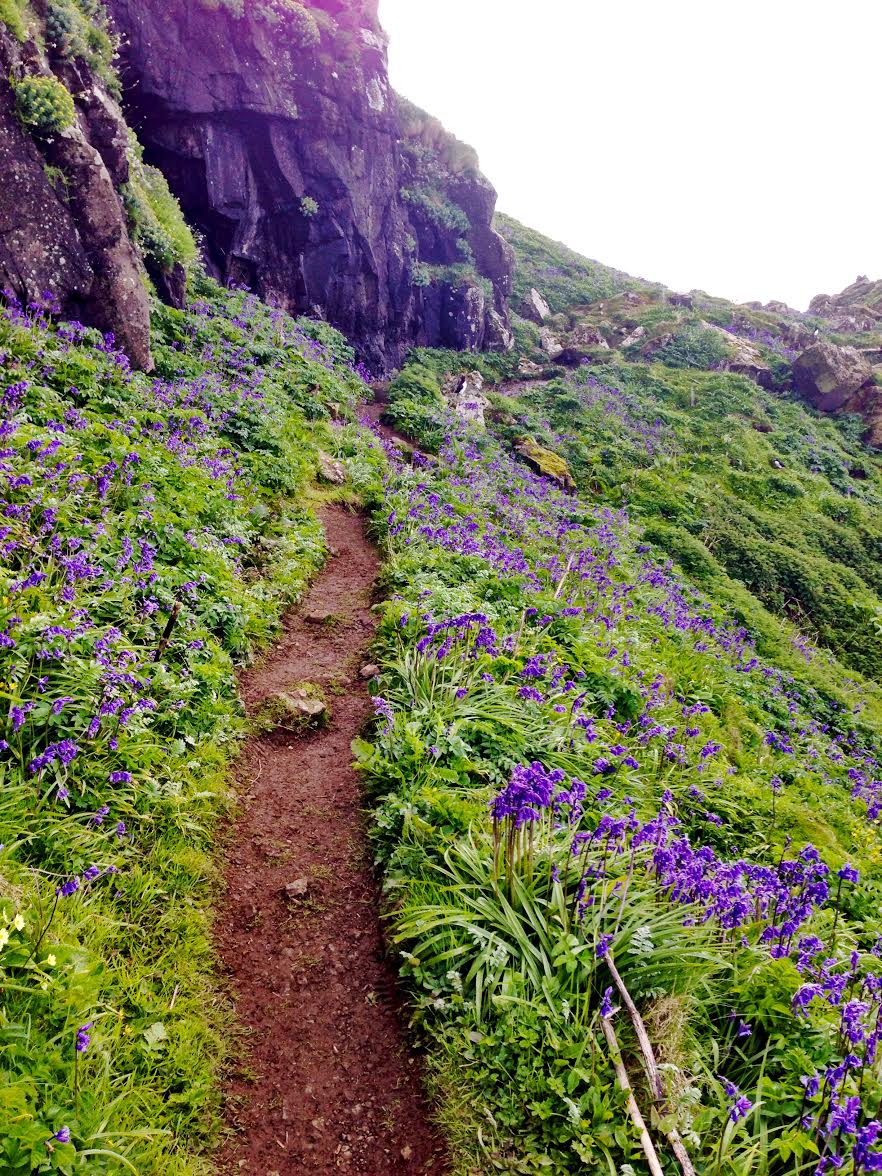 We ate some of our snacks near the gullimot colony and it was soon time to turn around. The elderly woman had a hard time going down so there were 4 people assisting her down the steep and muddy path.
After departing Lunga, it was time to head to Staffa, an island of interesting formations, similar to the Giant's Causeway in Northern Island. The Vikings named the island Staffa since its columnar basalt reminded them of their houses. The most famous feature of Staffa is Fingal's Cave, which was an easy walk from the boat. There's a handrail to hold on to almost the entire way. After exploring the cave, we walked up the stairs to the top of Staffa but went back down pretty fast since we were attacked by midges. There are supposedly puffins on Staffa but I didn't see them while I was there.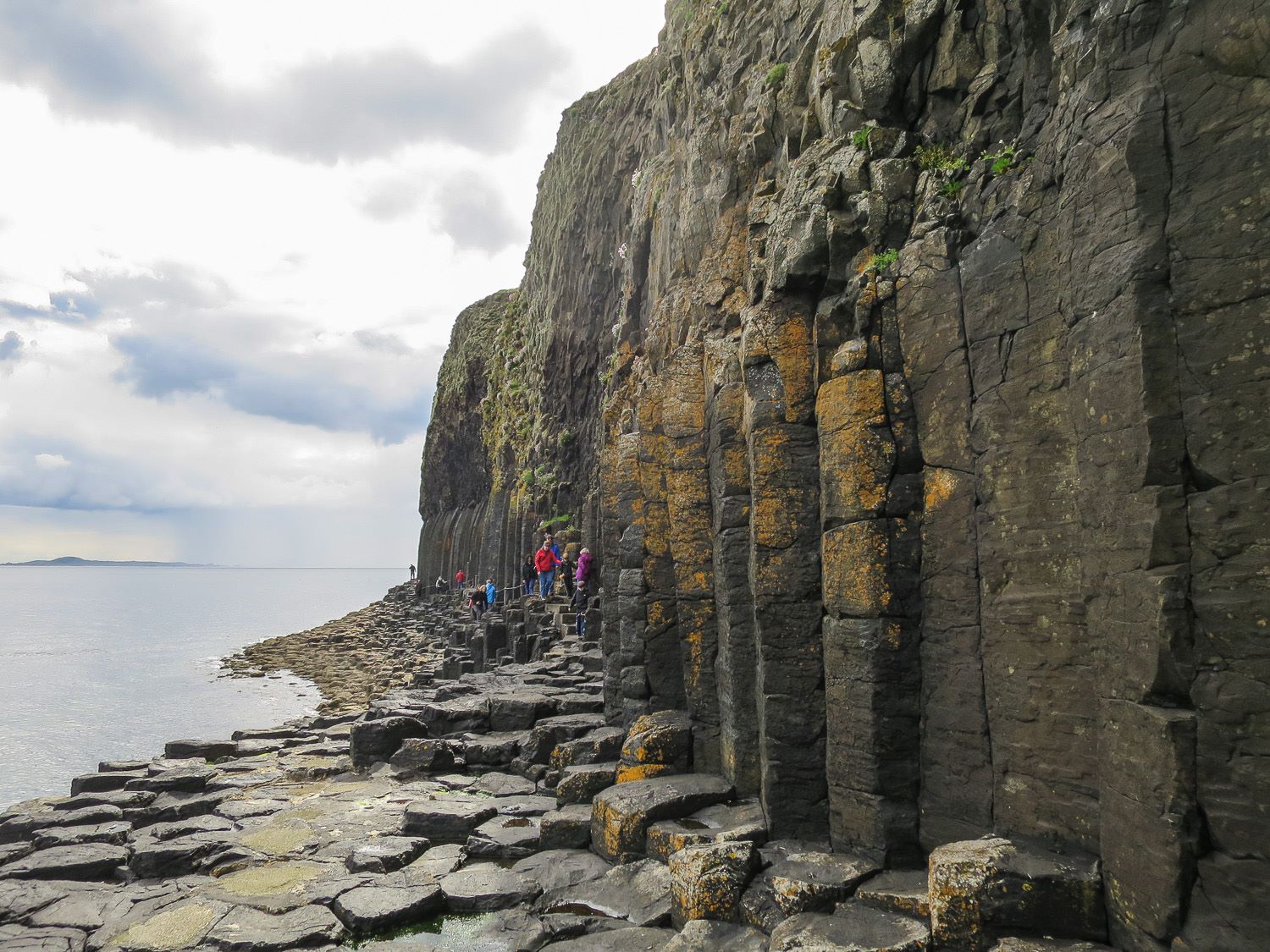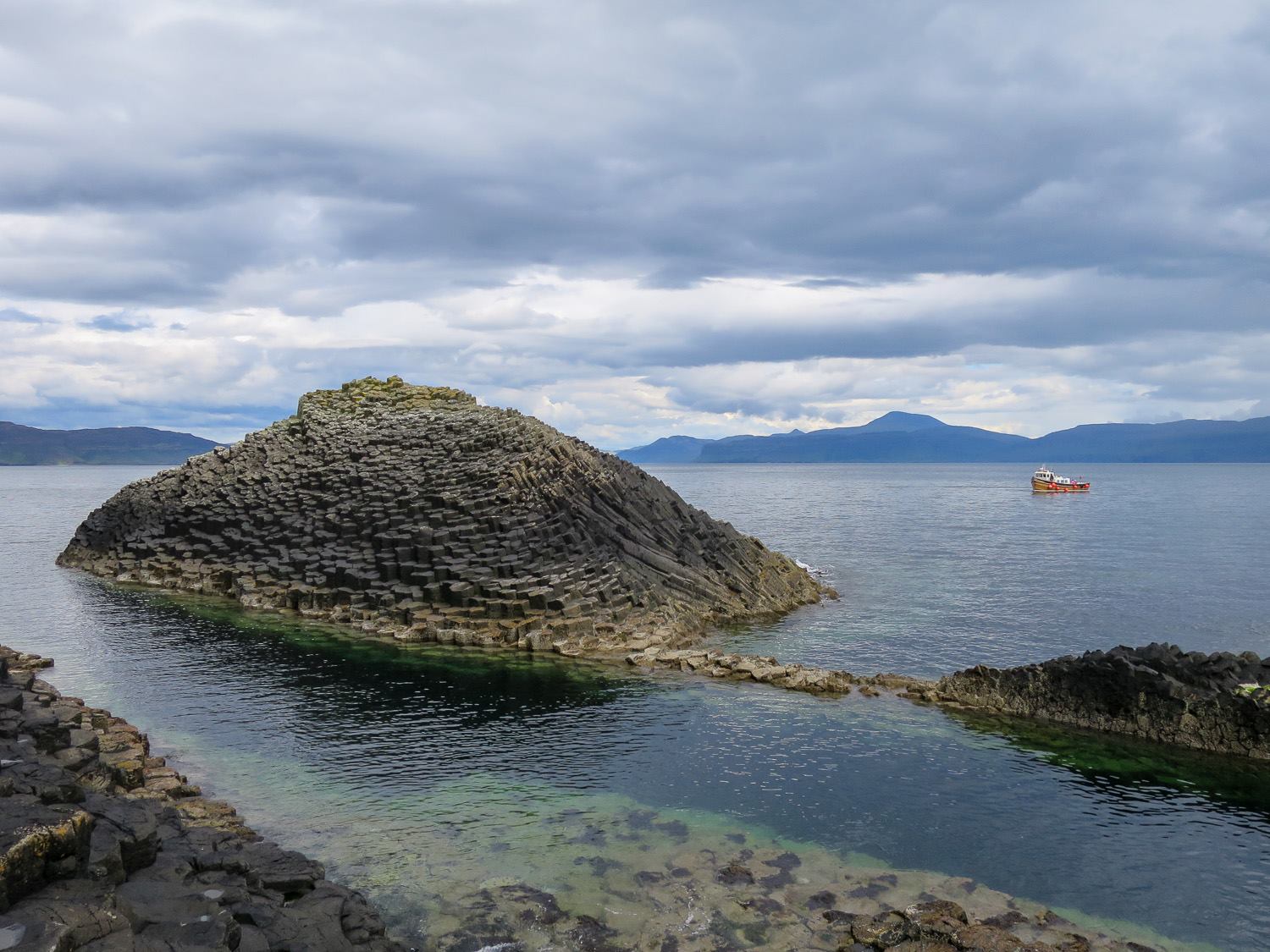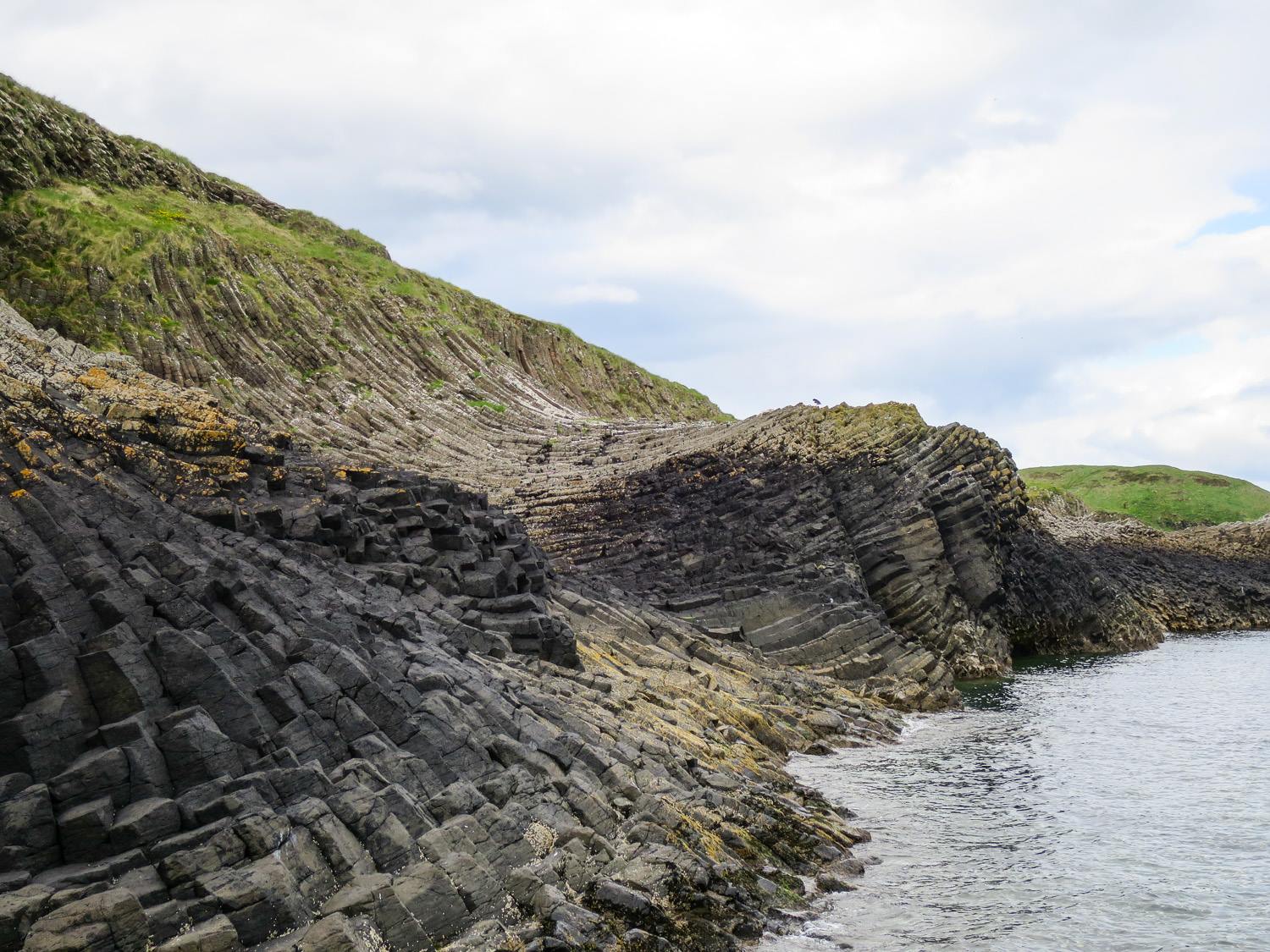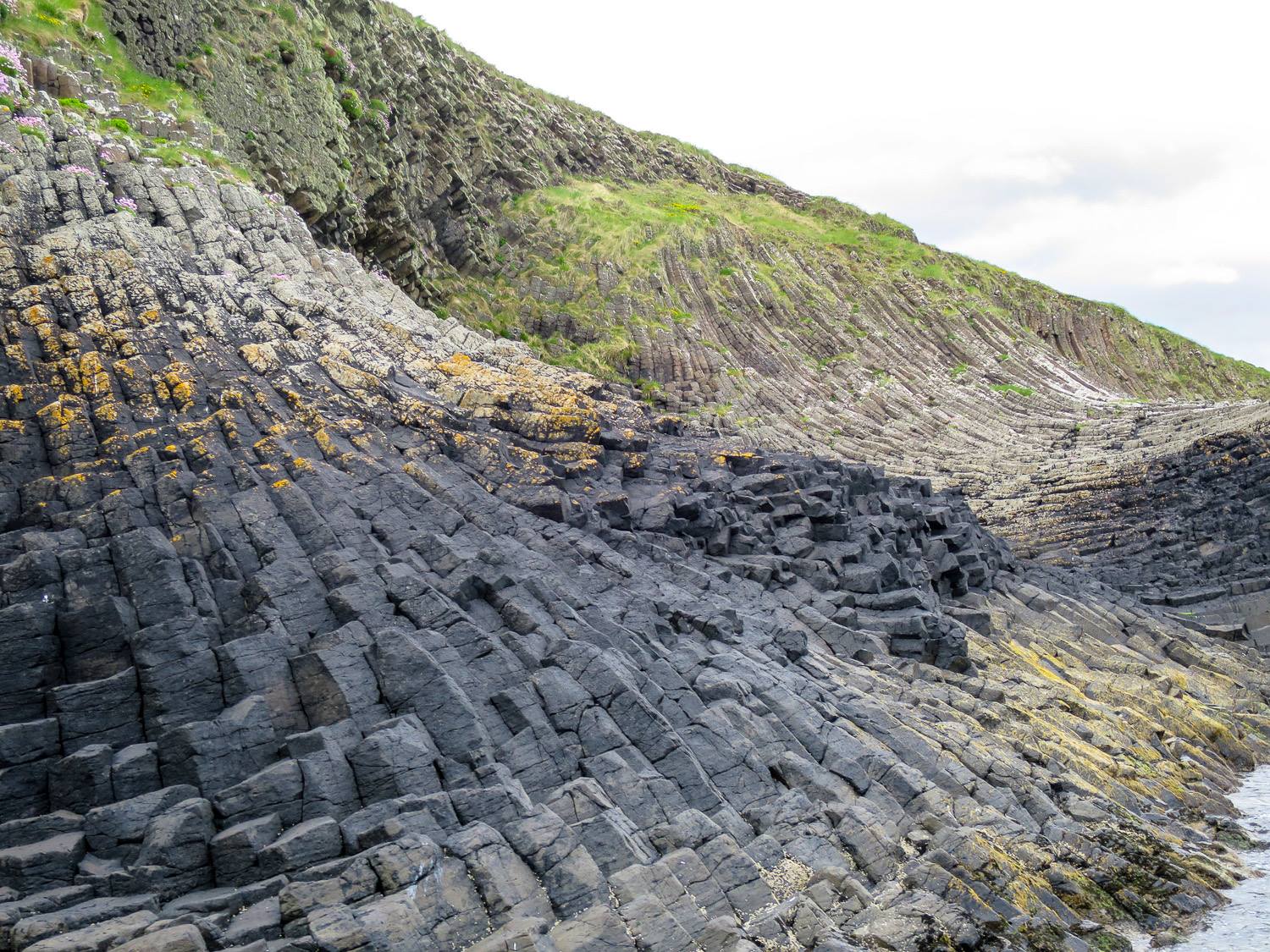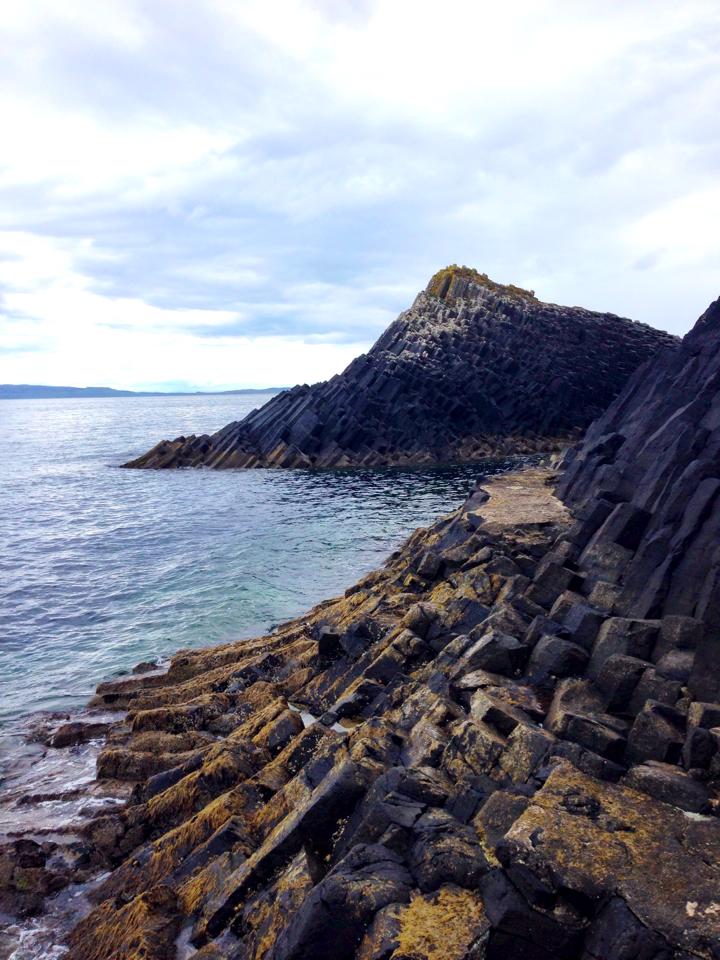 The trip out to Lunga and Staffa with Staffa Tours was the highlight of our Scotland adventure and I can't recommend it highly enough.
What to know before you go:
Bring your own food and drinks since none are supplied on this tour.
Dress in layers since the conditions can change at a moment's notice. Bring a rain jacket and wearing hiking shoes that have good traction in muddy conditions.
A small toilet is available on the boat.
Make sure your camera is fully charged. You'll be taking lots of pictures.
Bring bug spray. We encountered midges on Staffa.
If you're not staying in Fionnphort, allow plenty of time to get there. Most of the roads on the Isle of Mull are single track and it will take you longer to get there than you think.
The details:
Point of departure: Fionnphort on the Isle of Mull
Cost: £55 per adult; £27.50 for children
Length: 5 1/2 hours, departing at 12:10 PM (note: Check the schedule since departure time varies depending on the day)
Where to book: http://www.staffatours.com/